YOU CAN CHANGE THE COURSE OF A CHILD'S LIFE THIS CHRISTMAS
For most 8 year olds, going to school means learning and playing and developing new skills. But for some, it's just a place where words and numbers don't make as much sense on the page. A place where they feel constantly isolated because they stand out for all the wrong reasons. Where they struggle in class and feel like they don't belong.
Loneliness. Frustration. Self-doubt. That's what school means for Beth.
It's no wonder that she doesn't want to go. That she's given up trying to do her homework or putting up her hand in class.
For Beth, living in poverty means that she doesn't have everything she needs to keep up at school. Her parents are working so hard to give her the best start in life, but they struggle to provide for their family's basic needs.
With no money left over for school items, Beth thinks she will never be like the other children.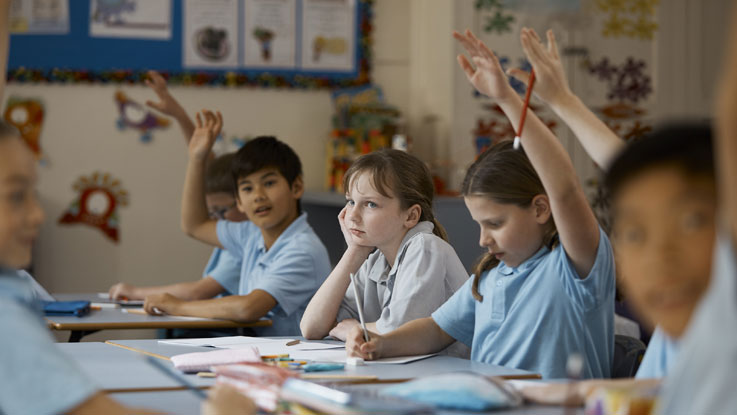 Beth told me that she wants to be like me when she grows up, but I want more for my little girl. I want her to have a better life so she really needs to get the most out of her education.
Beth's mother, Tracy, came from a disadvantaged background and struggled at school. Like many young people living in poverty, she left school at 14 without any qualifications.
With her own education cut short so early, Tracy often isn't able to help when Beth is struggling with schoolwork.
As she falls further behind, Beth is at risk of becoming completely disengaged, leaving school early and following her mum into a life of poverty.
Today, one in six Australian children and young people are growing up in poverty1, where even life's basics are hard to come by.

Disadvantaged students are on average 2-3 years behind in reading and maths by the time they are 15 years old2. The impact this can have on a child's education is devastating, but you can help give them the chance to build a better future.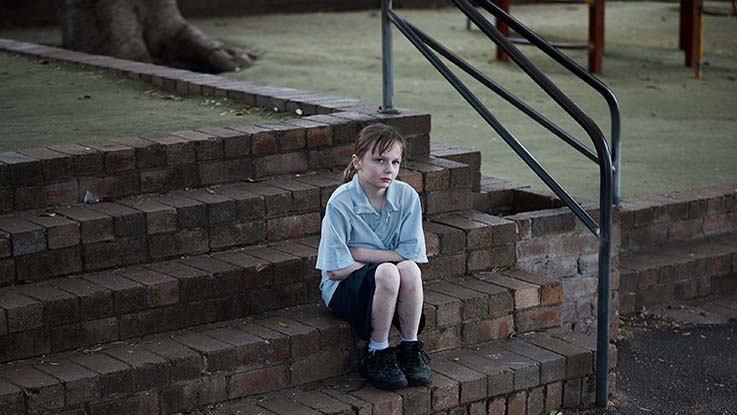 School is so important. It will give you the chance to have a better life than I can give you. I missed out on so much because I didn't finish school. I don't want you to go through that and miss out too.
Your gift today can help change the course of a child's life.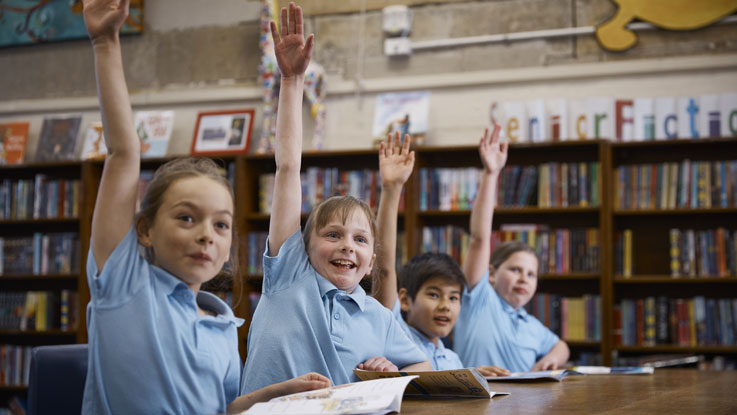 Your gift today can help change the course of a child's life.
Our innovative, evidence-based learning programs support children and young people to participate more fully at all stages of their education.
We provide targeted support that begins early in a child's life and continues in a balanced, long-term way throughout their first two decades.
This approach has been shown to be far more effective than concentrating support on a particular period of young people's lives.
It gives children the best possible chance to successfully complete high school and go on to further study or employment.
The Smith Family's learning programs are proven to be very successful:
- 87% of Learning Club participants agree that going to a club has helped them do better in class and 86% agree that going to a club has taught them they can do well if they try harder3.
- 96% of students in our student2student peer reading program say it has helped to improve their reading, and 83% report that they now enjoy reading more.
Please help provide Beth, and thousands of Australian children growing up in poverty like her, with the essential out-of-school learning support they need to thrive.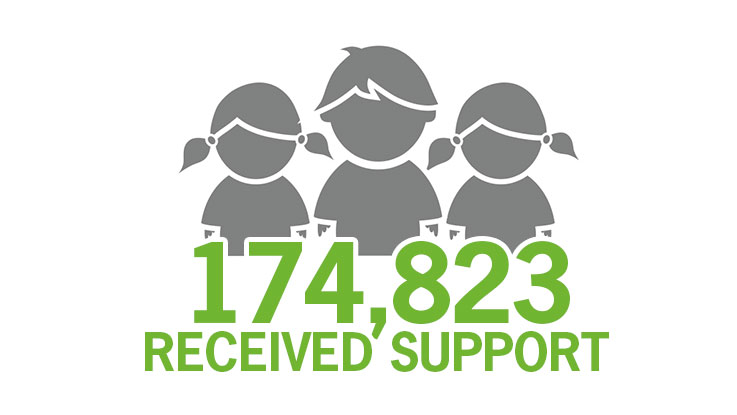 But her confidence is gone and she's not motivated anymore. I'm scared she'll just keep on falling further behind and then leave school early, just like I did.

What your gift can do.
What your gift can do.
With a donation today you can help stop poverty affecting Beth at school and following her into adulthood.
For more than thirty years, The Smith Family has been successfully helping disadvantaged young Australians and their families engage in their education so they can create better futures for themselves.
Thanks to support from people like you, our students can access a range of programs that begin in the early years and continue through to the tertiary level. Students develop the skills, knowledge, attitudes and behaviours they need to succeed at school and beyond.
It's only Christmas when we share it.
Just as poverty can be unexpected, so can the support that turns lives around.

Please help Beth catch up and keep up at school with your generous gift this Christmas.
Your gift today will help a child in need break the cycle of poverty. Thank you for your generous support.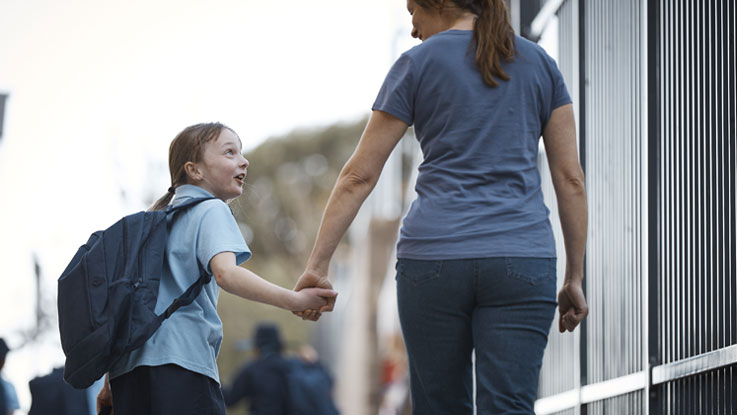 *Beth's name, location and associated images have been changed to protect her identity.
1 Poverty in Australia, 2020, ACOSS/UNSW Report.
2 Thomson et al, 2011, Challenges for Australian Education: Results from PISA 2009.
3 The Smith Family's Learning Clubs evaluation report, 2015.