Every child deserves the chance to reach their potential. But more than 1.2 million young Australians are living in poverty, trapped in circumstances beyond their control and robbed of that opportunity.1 And the current cost-of-living crisis is hitting families living in poverty the hardest.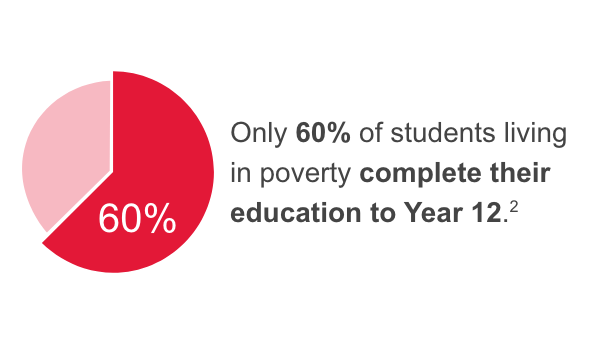 Without critical support, children like Sarah will fall further behind and risk disengaging with their education altogether, leaving school without the skills needed to break the cycle of poverty.

But this can stop with us. Become a Champion and your monthly gift will help more children get the extra learning and mentoring support they urgently need to achieve all they're capable of.
HELP MORE CHILDREN REACH THEIR POTENTIAL WITH PROVEN LEARNING PROGRAMS
Your monthly gift helps disadvantaged children like Sarah to attend our evidence-based learning and mentoring programs at every stage of their education. Here are just some of the life-changing programs that our monthly givers make possible: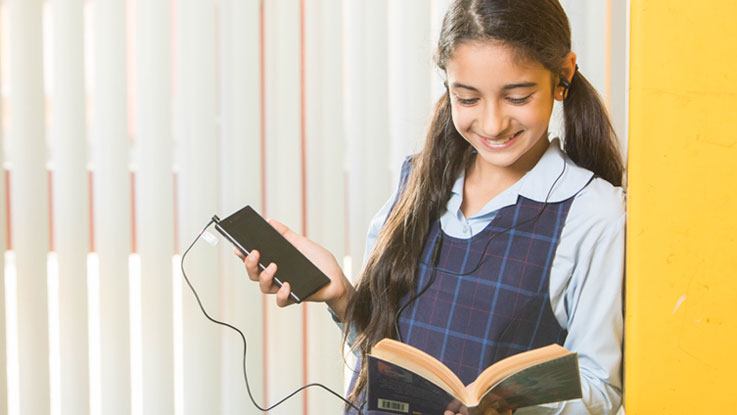 Our student2student program works by matching students who need to improve their literacy skills and confidence with trained reading buddies who help and encourage them with their reading.
94% of children we've worked with in this way have found their reading has improved at this critical stage of learning.4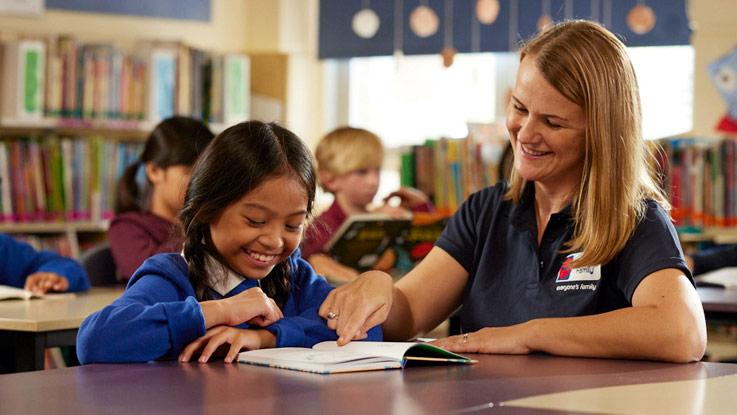 Our out-of-school Learning Clubs provide a supportive environment for students to catch up, improve their skills and get tailored learning support from caring volunteer tutors.
84% of students say that attending Learning Clubs helps them do better in class.5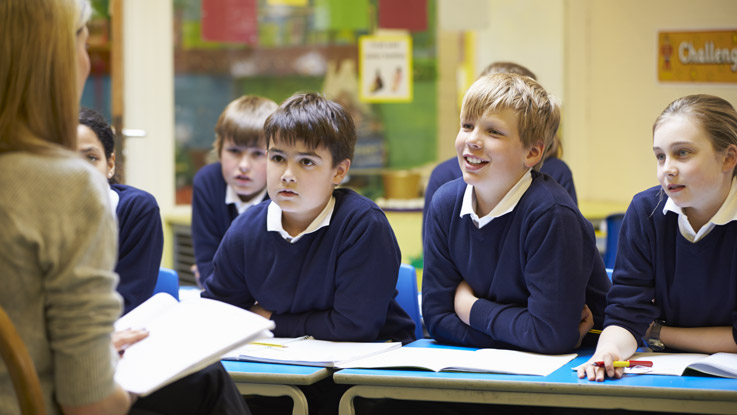 Children in Year 6 are empowered to learn crucial, practical skills to help them transition to high school successfully.
83% of students who take part in our high school readiness program Passport say they learn skills that will help them in high school.6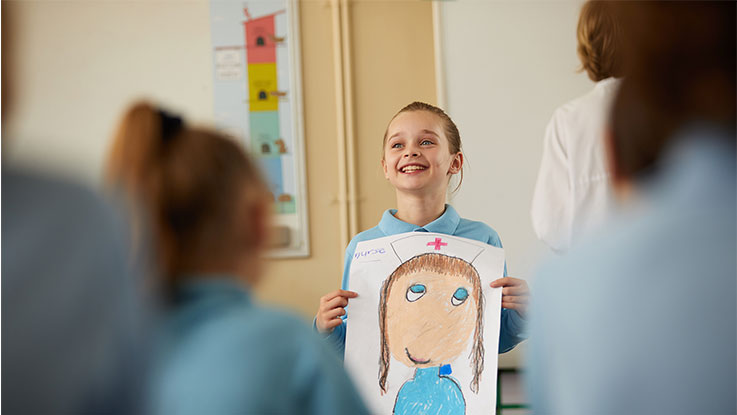 School is really hard but it's getting better. I still want to be a nurse because my nanna used to work in a hospital.
YOU CAN CHANGE THE LIVES OF AUSTRALIAN CHILDREN IN NEED
As a
Champion
, you can help Australian children overcome the obstacles poverty puts in their way by providing the
extra support they need at
every stage
-
from preschool to Year 12 and beyond
. This helps them build a future that would otherwise be out of reach, yet every child deserves.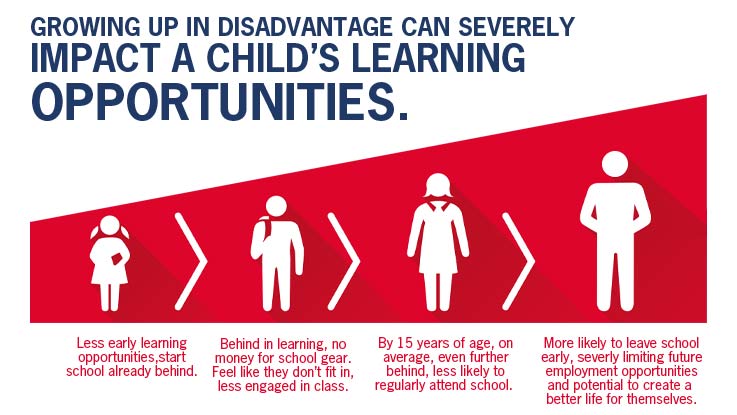 LAST YEAR CHAMPIONS HELPED TO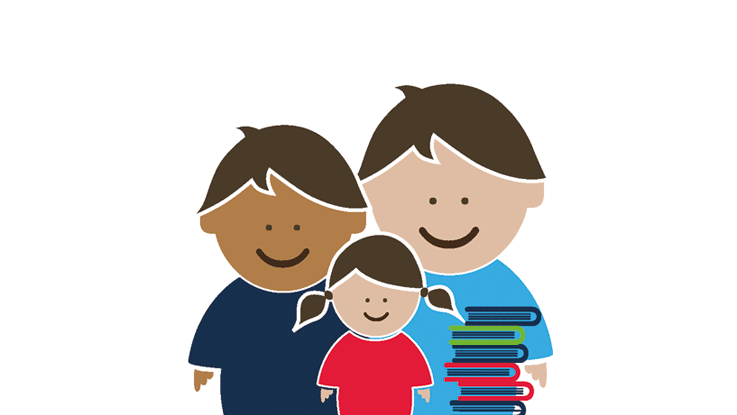 Support 79,995 children
with early childhood programs that improve
reading confidence
and
numeracy skills
so they can start school with a
strong learning foundation
.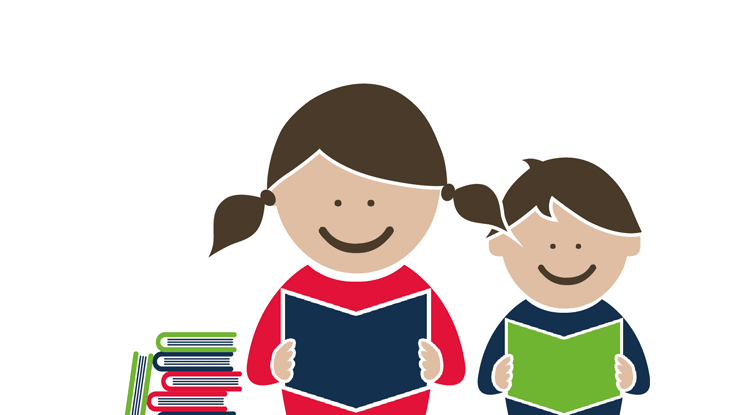 Provide 4,246 students
with
Learning Clubs
and reading buddy programs that help students
stay motivated and engage better in class
.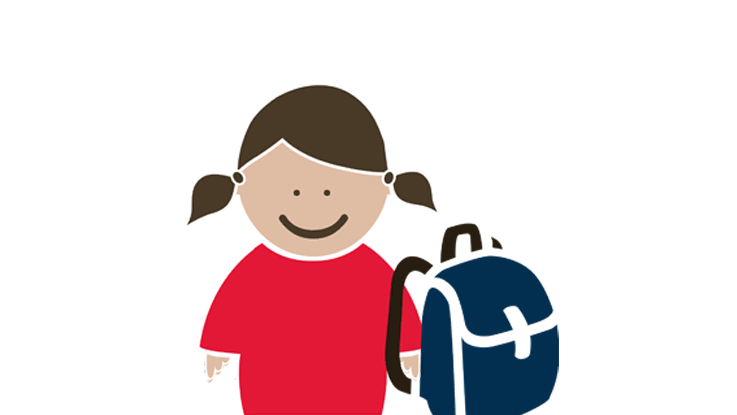 Provide 9,623 students
with
career advice
and
mentoring support
so they can navigate
employment opportunities
and build a successful career.
WHY YOU SHOULD GIVE MONTHLY
More support to more children in need
Every child deserves the chance to flourish but right now poverty is blocking their way. Your monthly gift will reach more Australian children with the crucial early learning support they need to have the best chance of completing their education and fulfilling their potential.
More convenient for you and for us
Make a monthly tax-deductible donation of your choice that can be modified at any time. Access your payment history online and get one end-of-year tax receipt. It keeps admin costs down and is more convenient for you.
Make a lasting impact as a Champion
By giving monthly and becoming a Champion, you're helping us to plan and deliver programs across a child's education journey. You'll receive regular news of students whose lives you've helped to change and the long-term impact of your support.
* Sarah's name, location and associated images have been changed to protect their identity.
1 Poverty in Australia, 2020, ACOSS/UNSW Report.
2 Australian Curriculum, Assessment and Reporting Authority 2012. National Report on Schooling in Australia 2010: Additional statistics.
3 The Smith Family's student2student Outcomes Summary, 2020
4 The Smith Family's Learning Clubs evaluation report, 2019.
5 The Smith Family's Passport to Success Outcomes Summary, 2020
6 James Heckman and Flavio Cunha, 2007.