Become a Champion for children living in poverty
The impact of poverty on Sarah's education has been swift and devastating.
When Sarah started school two years ago, she was doing really well. But then her father died suddenly, and her family was plunged into poverty.
All of a sudden Sarah's mum was a single parent and was also caring for Sarah's little brother who has a disability. She was unable to keep the family business running on her own, so she had no choice but to close it down.
When Sarah's mum could no longer keep up with mortgage payments, the family had to relocate to find affordable accommodation. Sarah is only 7 and already she's had to change schools twice. Her schooling has been so disrupted that she's fallen far behind her classmates in reading and maths.
She'd already lost confidence and started giving up on her future. Now a better future is even further out of reach.
More children like Sarah need you now, more than ever before.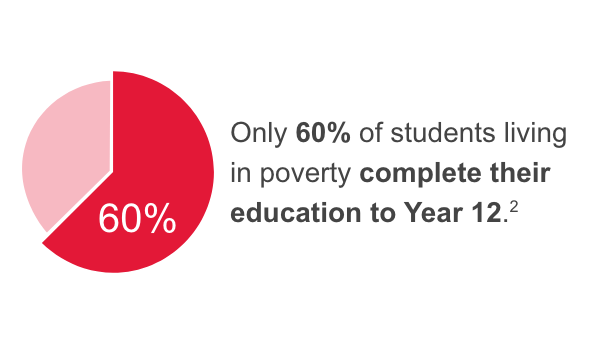 More children like Sarah need you now, more than ever before.
1 in 6 Australian children are living in poverty1, just like Sarah.

The cycle of poverty can be devastating. Children who are growing up in poverty often start school behind their peers and continue to fall further behind. Disadvantaged students are, on average, 2-3 years behind in reading and maths by the time they are 15 years old.3
Without critical support, students risk disengaging with their education altogether and leaving school without the skills needed to break the cycle of poverty. Around 60% of children from low socio-economic backgrounds do not complete their education.1
With your help children like Sarah can rebuild their confidence and gain the skills needed to break the cycle of poverty.
WHAT YOUR MONTHLY GIFT CAN DO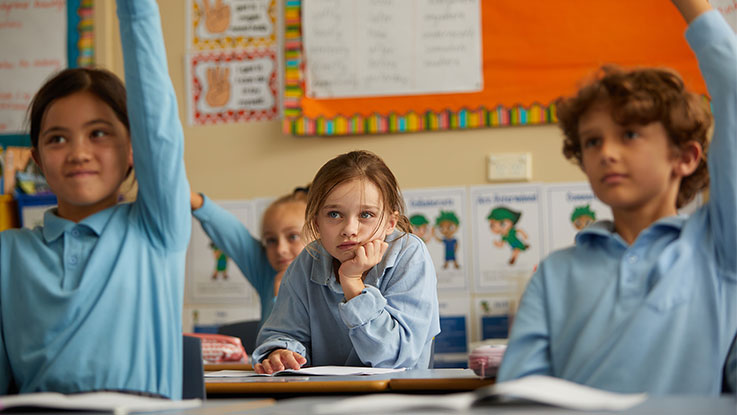 Right now, children like Sarah are at a turning point, and early support is crucial.

By becoming a Champion, your monthly gift can reach more children with evidence-based learning and mentoring programs throughout every stage of their education. Here's just some of the life-changing programs that our monthly givers make possible.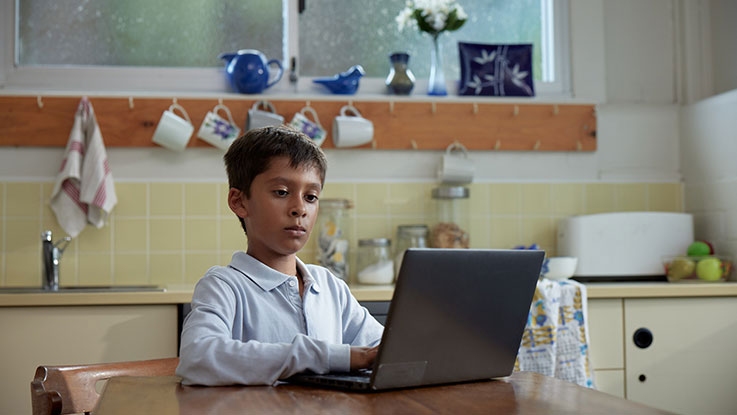 student2student
Our student2student program works by matching students who need to improve their literacy skills with trained reading buddies who help and encourage them with their reading.
94% of children we've worked with in this way have found their reading has improved.4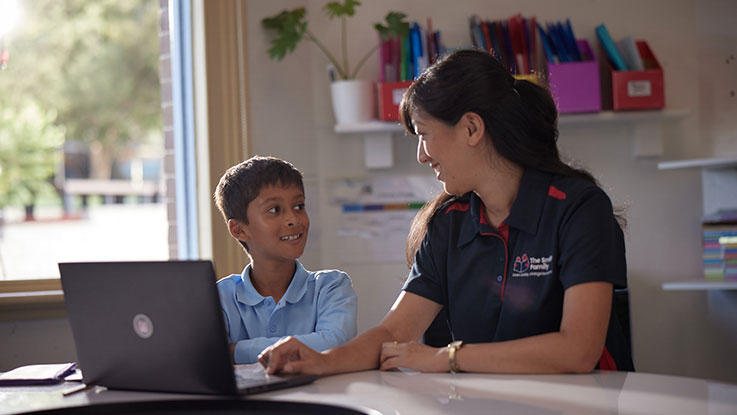 Learning Clubs
Our out-of-school Learning Clubs provide a supportive environment for students to catch up, improve their skills and get tailored learning support from caring volunteer tutors.
84% of students say that attending Learning Clubs helps them do better in class.5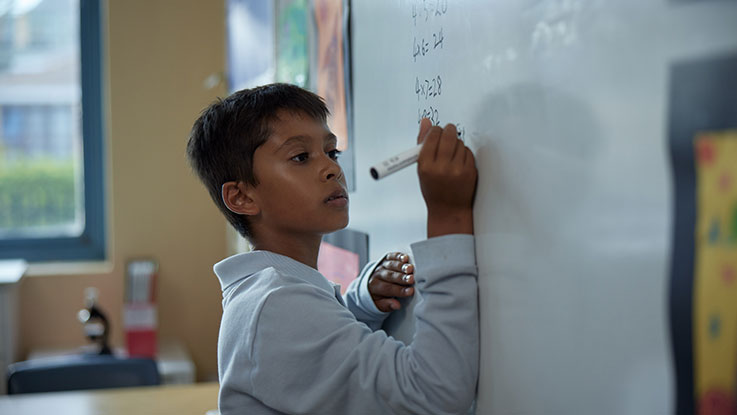 Passport Program
Children in Year 6 are empowered to learn crucial, practical skills to help them transition to high school successfully.
83% of students who take part in our high school readiness program Passport say they learn skills that will help them in high school.6
Sarah wants to work in a hospital like her nanna
Become a Champion for Children and help more children like Sarah fulfil their potential.
As a Champion, your monthly gift will help more disadvantaged children gain the knowledge and skills they need to continue their education and reach their full potential. With your support, a better future is still within reach.