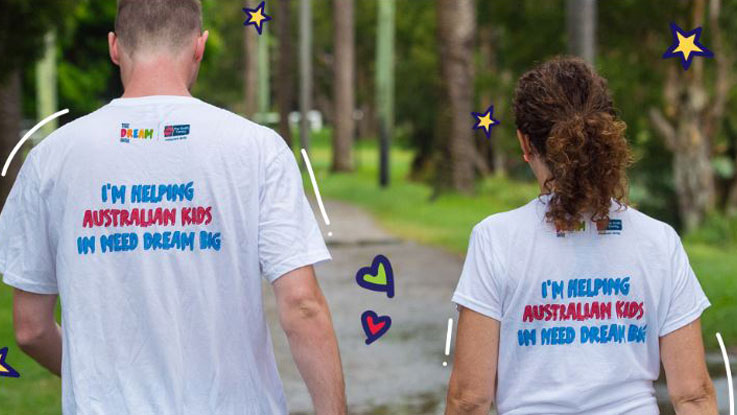 The Dream Run is a month-long fitness event that is challenging YOU to walk or run 25km, 50km or 100km in June, by yourself or with a team, to raise vital funds for Australian children living in poverty. Challenge yourself today to make a life-changing difference!
Registration are now open for the 2022 event!
WHY TAKE PART?
Sadly, not all children get an equal start in life.
Today, one in six Australian children and young people are living in poverty, where even life's basics are hard to come by.
When families are experiencing financial disadvantage children can fall behind with their learning, leaving them more vulnerable to experiencing hardship themselves later in life.
So, we need YOU to join us this June to help Australian kids living in poverty dream BIG and create a better future for themselves. Register today!
Got a question about The Dream Run? Please contact our team at
info@thedreamrun.com.au
we will be there to support you every step of the way.