Career mentoring corporate registration
I don't have any family or friends who have completed uni, and so it's been helpful having someone to look up to and guide me through any queries I may have and when I'm not sure who to turn to.
How Career Mentoring helps
Our students lack professional contacts working in their field of interest. Career mentoring is a specialised role where a student is matched with a Career Mentor already working in their field. The Career Mentor can share firsthand knowledge about the industry and how to gain work experience and, in some cases, can even connect students with a wider network of professional contacts.
For university graduate Karen, her supportive career mentor Kate has been a wonderful resource, confidante and friend.
"Kate [my mentor] was the first lawyer I'd ever met. Through her I've learned exactly what type of lawyer I want to be." Karen, Learning for Life student

Important information for applicants
If you feel your skills and career background are aligned with one of the students listed below, all you need to do is fill in the form and click 'submit' to apply.
Pairs meet a minimum of twice a semester and maintain regular contact via email or phone contact during the year. Pairs might also be invited to attend career transition activities and events hosted by The Smith Family.
To become a Career Mentor you will need to:
Have current industry experience in student's specific career interest and field of study
Complete an online volunteer application form and supply a copy of your resume
Consent to undergo screening which will include a National Police History Check and reference checks
Attend an interview and a training session with us
Maintain regular contact with us to discuss any issues which may arise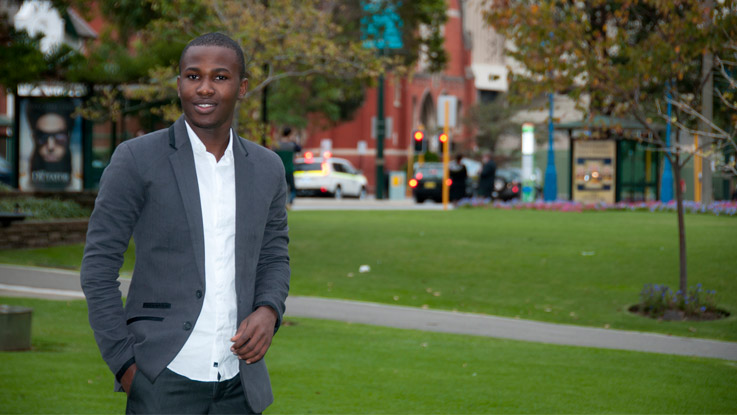 Available Students
| | | | | | | |
| --- | --- | --- | --- | --- | --- | --- |
| Student Reference | State | Location | Gender | Gender Preference | Area of Study | Industry / Career Goal |
| 03EN22310 | ACT | Forde* | Female | No Preference | Business/Commence/Finance/ IT | Software Engineer / Web Developer |
| 14EN67085 | NSW | Smithfield | Female | Female | Health Services / Nursing / Medical Science | Health Research / Pathologist |
| 55EN66012 | NSW | Port Kembla | Female | No Preference | Community / Social Work / Welfare | Unsure / Management in NGO |
| 68EN52912 | NSW | Punchbowl | Female | No Preference | Architecture / Design | Interior Architect / Interior Design |
| 03EN09057 | QLD | Labrador | Female | No Preference | Business/Commence/Finance/ IT | HR Management |
| 2178228 | QLD | Loganholme | Male | No Preference | Business/Commence/Finance/ IT | Marketing Manager (or similar) |
| 17EN70655 | QLD | Alexandra Hills | Female | Female | Health Services / Nursing / Medical Science | Scientist |
| 2253456 | QLD | West Rockhampton | Female | Female | Hospitality | Hospitality |
| 23EN41693 | QLD | Bli Bli | Female | Female | Bachelor of Science | Unsure / With Animals |
| 73EN35666 | VIC | Wollert* | Female | No Preference | Business/Commence/Finance/ IT | Entrepreneur |
| 73EN76238 | VIC | Bundoora | Female | No Preference | Business/Commence/Finance/ IT | Business Manager |
| 43EN49013 | VIC | Broadmeadows | Female | No Preference | Legal / Policing / Government | Lawyer / Prosecutor |
| 2130417 | VIC | Fitzroy | Male | No Preference | Health Services / Nursing / Medical Science | Medical Lab Scientist / Lab Technician |
| 06EN62342 | VIC | Mernda | Female | No Preference | Community / Social Work / Welfare | Humanitarian Aid Worker |
* (Prefers Local Mentor)