Having a reading buddy brought Jarryd out of his shell
"My education wasn't too crash hot, I've got learning problems. I only went to Year 10. My husband only went up to Year 8. I want better for my children than what I had," said Jarryd's mum, Michelle.
When Michelle was young, her single mum never had time to help with homework. Michelle wanted to give her children the encouragement and support she had missed out on. But her challenges at home meant she couldn't.
"We're trying to raise our 15-month-old granddaughter, we've got our autistic daughter and we've got the two boys. We couldn't really sit there and read with Jarryd without interruptions," said Michelle.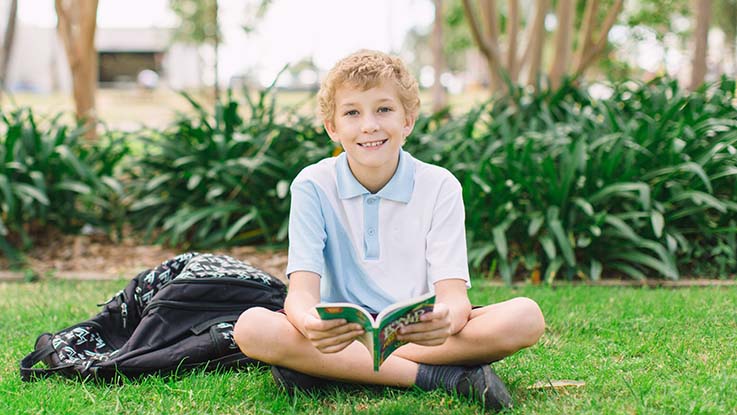 Jarryd was always a shy child. His teacher told me that since he's had that reading support, he seems to have opened up a bit more. [Being able to] read in front of the class, that was a big task for him.
Seeing that 10-year-old Jarryd had fallen behind, his Learning for Life Coordinator got him into our student2student reading program.
Made possible by your donations, it's where younger students read over the phone with an older student reading buddy.
Jarryd and his buddy, Oliver, had a great connection. And Jarryd enjoyed having dedicated time every week to read with someone closer to his age.
"Oliver helped me read some words – normally sounding them out for me. He was always listening to me read. It helped me read chapter books. My favourite book is Roald Dahl's 'The BFG'," said Jarryd. Knowing that Jarryd will have the chance to reach his potential means the world to Michelle and her husband.
"We'd be devastated if there was no such thing as The Smith Family. My husband says, 'Without the help of The Smith Family, the water is up around our necks. Now the water is at our waists.' Thank you," said Michelle.