How Marion is empowering students
Nothing makes Marion prouder than watching the students she has supported for years collect their graduation certificates. As one of our Learning for Life Coordinators, Marion has spent 10 years delivering the support that you help make possible. And she loves empowering students to accomplish more.
"You see some of these families in such crisis and you just think, 'How on earth are these kids going to get through?'" said Marion.
Early intervention and long-term support are key for positively influencing the outcomes achieved by disadvantaged children and young people.1 They are principles that Marion swears by.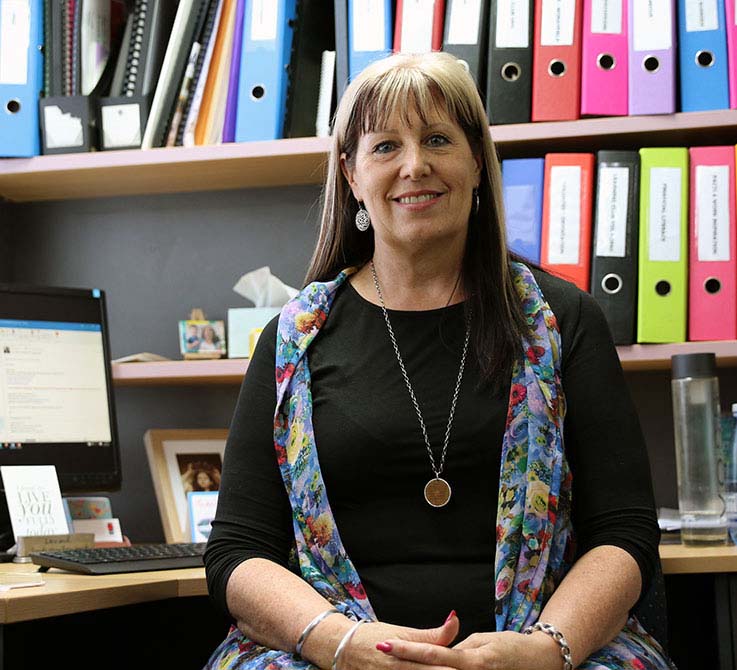 "Attendance is one of the big things. When families are in stress or crisis, getting kids to school seems to be a real issue," she said.
"Their literacy drops and when they're not doing well in school, that's when disengagement starts. And it actually begins much earlier than high school.
"We support families on multiple levels, over the long term – financially, socially, emotionally and academically. It's about bringing out the best in each child.
"The transition to high school is made much easier than it would have been but it's not instantaneous. It's not something that you can do for a month and then see a result. It is longer term work and generally a good year to two years, to really see those good results come through.
"And I think that's the beauty of what The Smith Family does. It's not just one off support, it's long term support and it's not just the support of one child, it's the support for the entire family. And that's where you can really make some big impact," said Marion.
SPONSORSHIP EXPERIENCES SHARED
1 Early Intervention and Long Term Support (The Learning for Life Program – The Smith Family Research Report 2016)