Education opens the world to Mc Clay and her students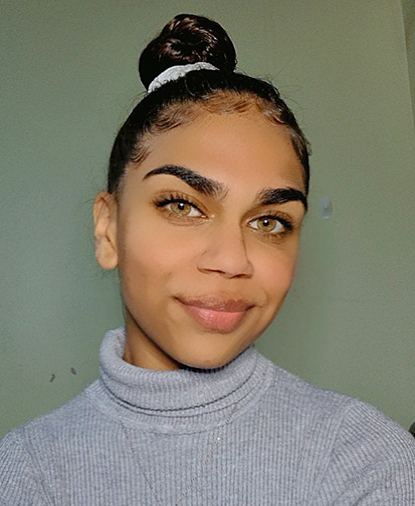 Mc Clay works as a Learning for Life Coordinator. She is accompanying a group of Smith Family students to a town in South Australia's Flinders Ranges, where they'll learn about possible careers in the area.

Leading this journey is one of the ways Mc Clay supports students in need with their education as a Learning for Life Coordinator. Sponsorship provides students with access to a Coordinator like Mc Clay. Coordinators provide sponsored students with targeted support, understand the specific needs of each child, and work with families to link students to our range of out-of-school educational programs.
Mc Clay is a strong advocate for education. But this passion, and her bond with The Smith Family, started well before she became a Learning for Life Coordinator.
Born in a regional South Australian community, Mc Clay was a star learner. She soaked in the short trips away from home for sports carnivals and camps. These were rare times to see beyond the town and explore her potential.

In Year 8, Mc Clay used her leadership and academic skills to apply for, and was awarded, a scholarship through The Smith Family's Indigenous Youth Leadership Program (IYLP). The IYLP supports Aboriginal and Torres Strait Islander students living in rural and remote areas, like Mc Clay, to attend a high-achieving academic school.

Her family was excited – her mum always said that education was the best thing for any student. Mc Clay notes, "My mum was smart and achieved a lot in her career. Education was important. My mum always said, 'Don't leave the house until you finish your homework'."
I see now, being a part of these programs, the effects it has on the students. If we just start as young as primary school or even younger, it makes all the difference in the world.
We had books I would've never had the opportunity to read, and languages I would've never had the chance to learn, which expanded my vocabulary.
The possibilities opened up for Mc Clay when she moved to her new boarding school. Here she had access to the abundant library and met new friends from different places.

After finishing her studies and exploring different careers, Mc Clay realised she wanted to give back and help other students have more options with their education.
She came to work for The Smith Family.
As a
Learning for Life
Coordinator, Mc Clay sees first hand the positive impact sponsorship has on students. She helps to organise our out-of-school reading program
student2student
, where sponsored students have access to a reading buddy to help improve their literacy. "I'm getting such wonderful feedback from one of the mothers. Even thought the program's only a few weeks in, she can already see the effects it's having on her child's reading abilities," Mc Clay says.
Mc Clay has shown us that supporting a young person isn't just for the moment. It can set that person up to be a changemaker well into the future, for themselves and for others. This is the kind of opportunity sponsors help give their students.
As for Mc Clay, she wants to keep helping children experience the power of education.