Our Learning for Life students get creative
Remember when you were a child and there were no limits to your imagination? Fuelling the creative fire is a great way to build students' confidence and encourage them to think outside the box.
So every second year we invite Learning for Life students to enter our Art and Writing Competition. This year we asked them to imagine they had discovered a new land or universe.
We had so many wonderful entries from thousands of students and have a sample of entries for you to enjoy. We hope you enjoy seeing a new world of possibilities through some of our students' eyes!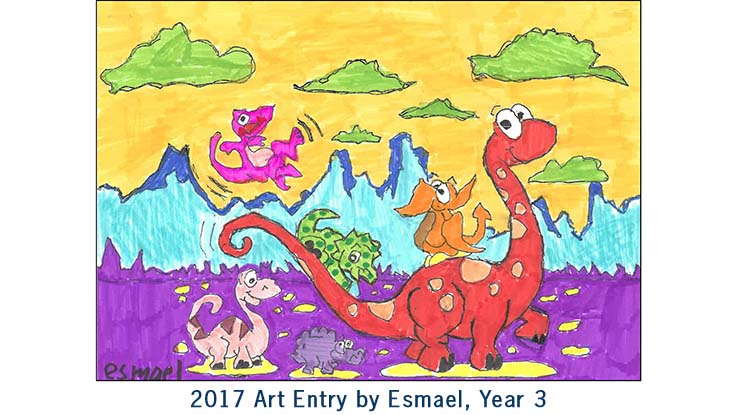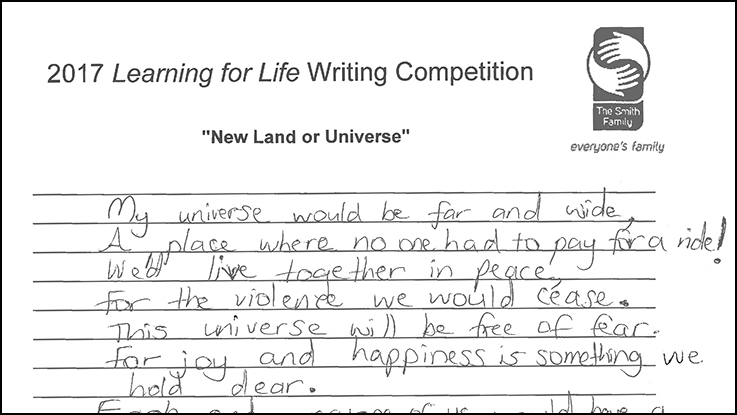 "New Land or Universe" by Annika, Year 8
My universe would be far and wide, A place where no one had to pay for a ride!
We'd live together in peace, For the violence we would cease.
This universe will be free of fear, For joy and happiness is something we hold dear.
To read more of Annika's writing entry, click here>>>
"New Land or Universe" by Martine, Year 12
I just arrived on base last night and this place is so much more gorgeous than I had ever imagined. Even though it was dark when I departed the shuttle last night, I knew that this world holds so much intrigue within.
The only question is how will I be able to truly explore this great beauty without being detected...
To read more of Martine's writing entry, click here>>>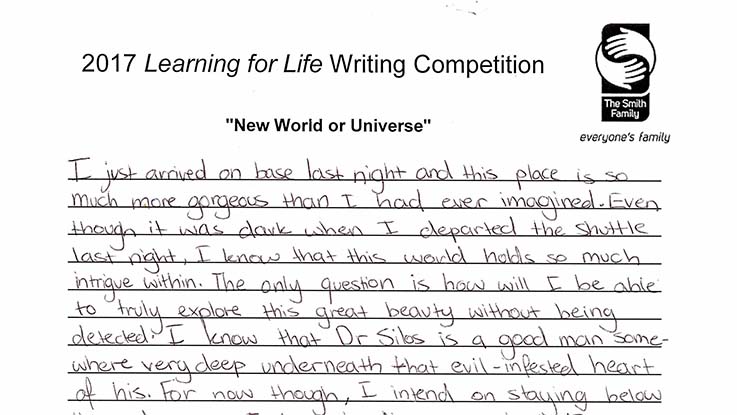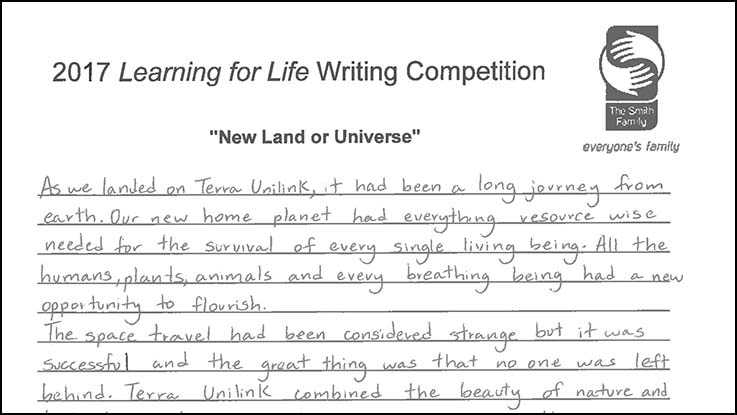 "New Land or Universe" by Aime, Tertiary
As we landed on Terra Unilink, it had been a long journey from earth. Our new home planet had everything resource wise needed for the survival of every single living being. All the humans, plants, animals and every breathing being had a new opportunity to flourish.
To read more of Aime's writing entry, click here>>>