Imagine starting school and you're already behind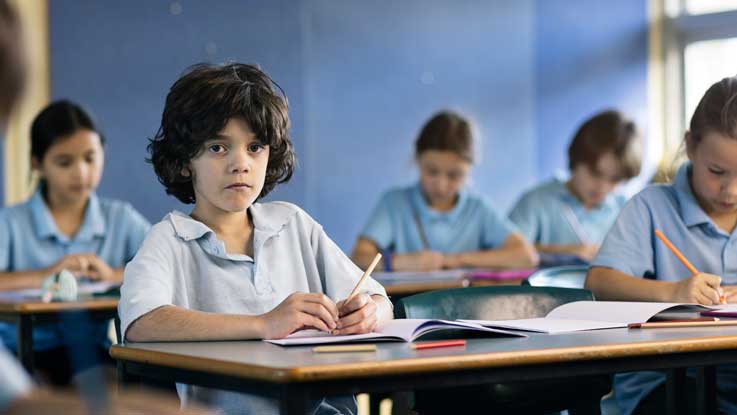 Imagine starting school and you're already behind
For over 1.2 million Australian children and young people growing up in poverty the impact of their economic status extends far beyond their home life.
In fact, one in three children from Australia's most disadvantaged communities do not meet one or more key developmental milestones when they start school.
Then by the time they are 15 years old, disadvantaged students are on average 2-3 years behind in reading and maths.
And by the time they reach year 12, a student from a low socio-economic background has a high school completion rate of 60%, versus a student from a high socio-economic background who will have a 90% school completion rate.
What is the poverty line in Australia?
The Organisation for Economic Cooperation and Development (OECD) defines the poverty line as half the median household income of the total population2.
In Australia this translates to a single adult living on less than $426.30 a week. For a couple with 2 children, it was $895.22 a week1.
In 2020, research by the Australian Council of Social Services (ACOSS) found of the three million people living in poverty in Australia, 750,000 are children and a total of 1.2 million are under the age of 241.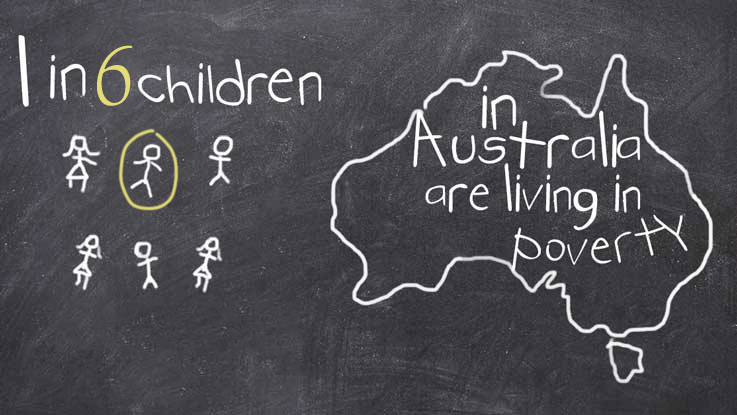 the impact of disadvantage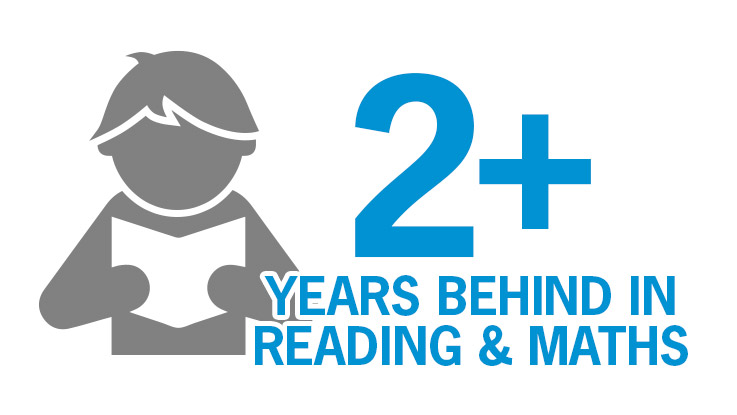 Disadvantaged students are on average 2-3 years behind in reading and maths by the time they are 15 years old.2
The reading gap between the lowest socio‑economic status (SES) students and the highest SES students is equivalent to almost three years of schooling.3
Year 12 completion rates are significantly lower (60%) for students from low SES backgrounds than for students from high SES backgrounds (90%).4
University students from high SES backgrounds are three times more likely to attend, than students from low SES backgrounds.5
why is education so important?
Research shows that completing Year 12 (or equivalent) increases a young person's likelihood of continuing with further study, as well as entering the workforce.6

It also leads to higher annual earnings for individuals, greater community involvement and economic benefits for the country as a whole.

Not completing Year 12 can lead to:
Increased crime and poorer health outcomes among early school leavers
Nationally lower levels of productivity
Reduced quality of the labour force
Increased unemployment
Lower growth in income tax collections6
Education attainment is an important predictor of future employment, welfare and health prospects – and it improves [a person's] ability to contribute socially and economically in the community.
how we help break the cycle of disadvantage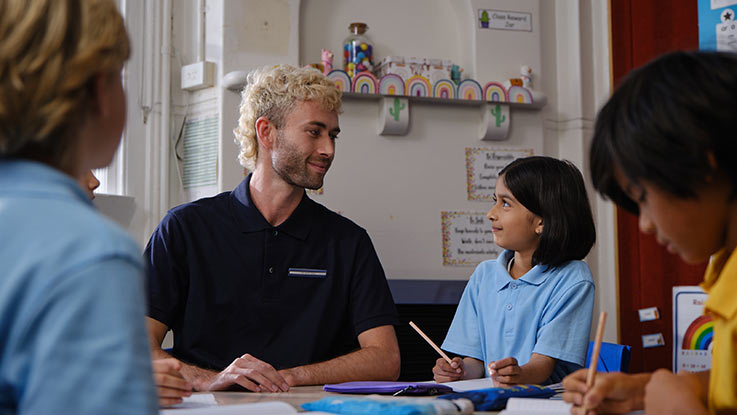 Our Learning for Life programs support children and young people to participate more fully in their education by providing innovative, evidence-based programs and emotional, practical and financial support throughout their schooling and tertiary education.
Our programs give disadvantaged students the skills, motivation and essentials to stay in school and get the most from their education so they can create a better future for themselves.
1 Poverty in Australia, 2020, ACOSS/UNSW Report
2 Thomson et al, 2011, Challenges for Australian Education: Results from PISA 2009.
3 Department of Education, Employment and Workplace Relations, 2011, Review of school funding final report.
4 Australian Curriculum, Assessment and Reporting Authority 2012. National Report on Schooling in Australia 2010: Additional statistics.
5 Department of Education, Employment and Workplace Relations, 2008, Review of Australian Higher Education Final Report.
6 Access Economics 2005, The economic benefit of increased participation in education and training. Dusseldorp Skills Forum and Business Council of Australia, Sydney.