Applications Indigenous Youth Leadership Program
2021 Scholarship Applications are now open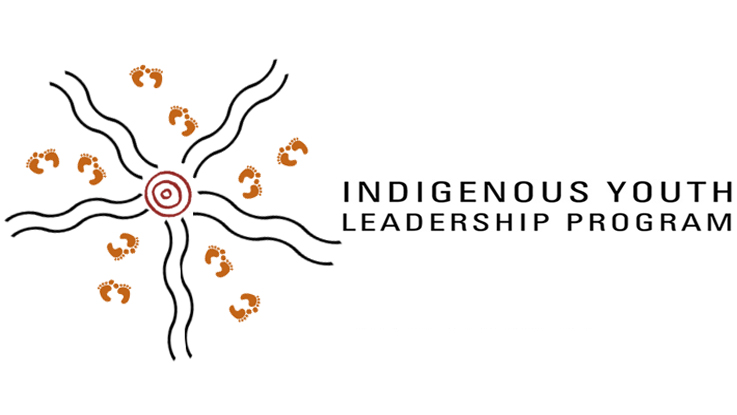 2021 Scholarship Applications are now open
The Indigenous Youth Leadership Program (IYLP) offers scholarships and leadership opportunities to young Indigenous Australians, with a focus on Indigenous youth from communities in very remote areas of the country or regional communities.
IYLP is funded by the National Indigenous Australians Agency and The Smith Family was selected to be an IYLP Partnership Broker.

The IYLP supports scholarships for Indigenous students to attend approved secondary schools – day and boarding, government and non–government.
In addition to helping Indigenous students achieve their educational aspirations, the IYLP supports the development of a pool of positive role models and future leaders, to inspire other Indigenous students and illustrate the successes that can be achieved through educational attainment.
See below for a full list of the current education providers The Smith Family has partnered with to deliver the IYLP.
APPLICATION FORMS
2021 Secondary Scholarship Application is now open
2021 Secondary Education Scholarship applications are now open.
Applications and all supporting documents must be received by close of business Friday 29th May, 2020.
Applicants are required to complete all sections of the student application and personal statement.
Please note that documents received after 29th May 2020 will not be accepted and incomplete applications will not be considered for ranking.
A requirement of the application process is that shortlisted applicants attend an interview with their parent or guardian. This interview is to establish whether or not you meet the requirements set out in the program guidelines.
Application form and supporting documents
Student Application 2021 (PDF, 179 KB)
Applicant Personal Statement 2021 (PDF, 68 KB)

Parent / Guardian Support and Consent 2021 (PDF, 68 KB)

Student Reference 2021 (PDF, 114 KB)
Student Reference 2021 (MS Word, 235 KB)

Where to send your application
By post: Leanne Smith, IYLP Manager, PO Box 10500, Rundle Mall SA 5000
By email:
IYLP@thesmithfamily.com.au
Who can apply for a Secondary Education Scholarship?
To be eligible for an IYLP scholarship the applicant must be a young Indigenous Australian who has the motivation and high potential to complete Year 12, and be committed to succeeding. Scholarships are being offered for up to one year and student progress will be reviewed periodically.
IYLP scholarship applicants must also be:
• willing to attend an approved IYLP Education Partner School/College
• eligible for Abstudy or be able to demonstrate educational disadvantage
• able to meet the requirements set out in the program guidelines in relation to receipt of other Commonwealth scholarships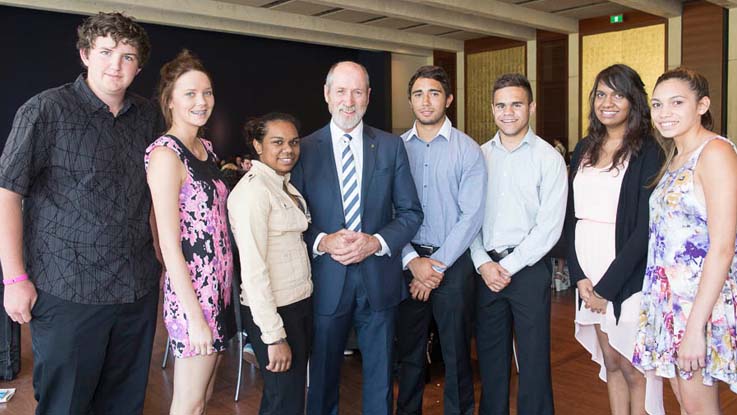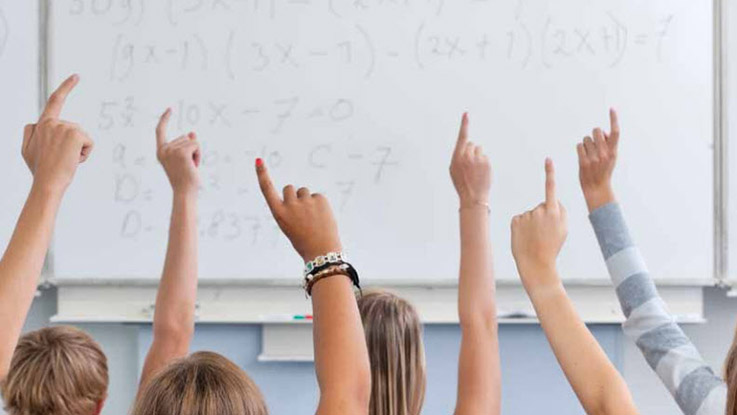 If you have any questions in relation to the scholarship application process please email leanne.smith@thesmithfamily.com.au or telephone on (08) 8224 1402.

CURRENT EDUCATION PROVIDERS
Here are our partners with whom The Smith Family is collaborating with for the Indigenous Youth Leadership Program.
New South Wales
Kincoppal-Rose Bay School of the Sacred Heart
New South Head Road, Rose Bay NSW 2029
Web: https://www.krb.nsw.edu.au/
New England Girls School
13 – 83 Uralla Road, Armidale NSW 2350
Web: http://www.negs.nsw.edu.au/
St. Gregory's College
100 Bagdally Road, Gregory Hills NSW 2557
Web: http://www.stgregs.nsw.edu.au/
St Ignatius College (Riverview)
Tambourine Bay Road, Lane Cove NSW 2066
Web: https://www.riverview.nsw.edu.au/
St Joseph's College
1 Mark Street, Hunters Hill NSW 2110
Web: http://www.joeys.org/
St Scholastica's College
4 Avenue Road, Glebe NSW 2037
Web: http://www.scholastica.nsw.edu.au/


Queensland


St. Augustine's College
251 Draper Street, Cairns QLD 4870
Web: http://sac.qld.edu.au/
St. Monica's College
177 Abbott Street, Cairns QLD 4870
Web: http://stmonicas.qld.edu.au/
Northern Territory
Haileybury Rendall School
Lot 1044 Berrimah Road, Berrimah NT 0828
Web: https://www.haileyburyrendall.com.au/
St John's College
54 Salonika Street, The Gardens, Darwin NT 0801
Web: http://www.stjohnsnt.catholic.edu.au/
St Philip's College
Schwarz Crescent, Alice Springs NT 0871
Web: http://www.stphilips.nt.edu.au/
South Australia
Concordia College
24 Winchester Street, Highgate SA 5063
Web: https://www.concordia.sa.edu.au/
Immanuel College
32 Morphett Road, Novar Gardens SA 5040
Web: http://www.immanuel.sa.edu.au/
Loreto College
316 Portrush Road, Marryatville SA 5068
Web: http://www.loreto.sa.edu.au/
Pembroke School
342 The Parade, Kensington Park SA 5068
Web: http://www.pembroke.sa.edu.au/
Prince Alfred College
23 Dequetteville Terrace, Kent Town SA 5067
Web: http://pac.edu.au/
Rostrevor College
Glen Stuart Road, Woodforde SA 5072
Web: http://www.rostrevor.sa.edu.au/
Sacred Heart College
195 – 235 Brighton Road, Somerton Park SA 5044
Web: http://www.shc.sa.edu.au/
St. Peter's College
Trinity Street, St Peters SA 5069
Web: http://www.stpeters.sa.edu.au/
Westminster School
1-23 Alison Avenue, Marion SA 5043
Web: http://www.westminster.sa.edu.au/
Wilderness School
30 Hawkers Road, Medindie SA 5081
Web: http://www.wilderness.com.au
Xavier College
1 Kentish Road, Gawler Belt SA 5118
Web: http://www.xavier.catholic.edu.au/
Victoria
St. Patrick's College
1431 Sturt Street, Ballarat, VIC 3350
Web: http://www.stpats.vic.edu.au
The Geelong College
Talbot Street, Newton, VIC 3220
Web: http://www.gelongcollege.vic.edu.au
Loreto College Ballarat
1600 Sturt Street, Ballarat, VIC 3350
Web: http://loreto.vic.edu.au/main/