Understanding how to save and use money is becoming increasingly important.
'Financial literacy' is defined as the ability to make informed judgments and effective decisions about the use and management of money. Research has shown that people with limited understanding about money matters are more likely to have lower education levels, be unemployed, receive lower incomes and have minimal savings1.
Evidence suggests providing education about money management has become more necessary than in the past. In the 2011 ANZ Adult Financial Literacy Report, key groups identified as least 'financially literate' included young people aged 25 and under, those with no formal post-secondary education and those with relatively low levels of income and assets2.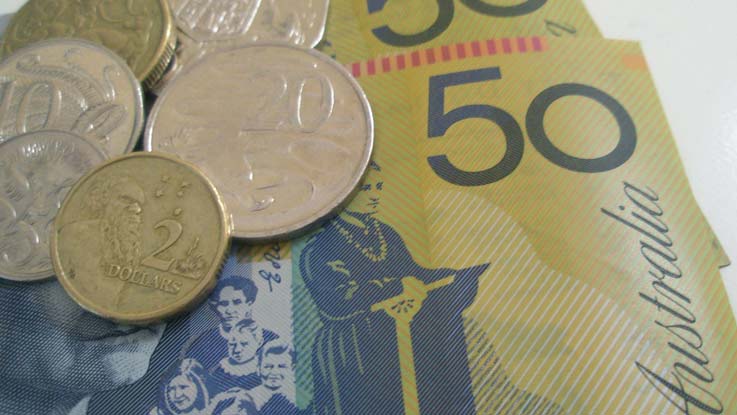 I learnt how to handle money…budgeting…savings…business plans…taxes…superannuation… goal setting…spending for things you need rather than what you want…needs first…food, shelter, stuff like that
Money Talks is a short course offered by The Smith Family's network of partner schools. It focuses on the essentials of money management and developing skills to achieve financial goals. Students have the option of submitting assessments and gaining their Certificate in Basic Financial Literacy (FNS10120) which is a nationally recognised qualification.
The Smith Family launched Money Talks in 2022. This is an evolution of our previous offering Certificate I in Financial Services and represents a significant investment in this program. Money Talks has been developed in collaboration with leading educators and subject matter experts to:
Provide young people growing up in disadvantaged communities with access to programs that develop their financial literacy
Ensure that our content is engaging, relevant, relatable and interactive so that students are more likely to experience a change in their attitudes, behaviours and biases toward money and their personal finances.
Aligned with Australian Skills Quality Authority Guidelines so that students are eligible for Certificate I in Basic Financial Literacy (FNS10120) should they wish to pursue this Qualification.
Use technology, where possible, to complement, enrich or extend access to financial literacy skills for the young people we work with.
We offer Money Talks in partnership with Youth Development and Training (RTO 31892) in our Learning for Life communities throughout Australia.
How Certificate 1 in Financial Services helps
In 2022, 89% of enrolled students achieved a Certificate I in Financial Services.
Knowledge: 84% of students post-program understood how superannuation works 3 months after completing the program
Confidence: 91% reporting that they were confident making financial decisions 3 months after completing the program
Behaviour: 77% use a savings plan more often 3 months after the program
This is the first time in my life I've created and stuck to my budget – amazing
1ANZ Survey of Adult Financial Literacy in Australia (May 2003)
22011 ANZ Adult Financial Literacy Report