Internet and devices for learning at home
Our Digital Access approach improves families' digital inclusion by ensuring all Learning for Life families have access to low cost internet and devices as well as tech support and the knowledge on how to make the most of the technology they have.
At the Smith Family we want families to be digitally included so they can not only reap the educational benefits of being connected but also enables them to participate in our digital programs and access key services online.
Our Digital Access approach is able to deliver devices, internet plans and tech support to our Learning for Life families. At this point, due to funding constraints we are only able to offer this program to our current Learning for Life families.
How does the Digital Access Program help?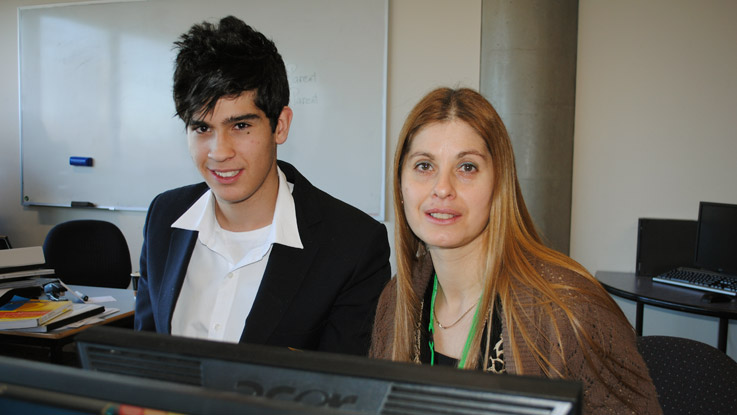 The Smith Family has long recognized the importance technology plays in a child's education, having delivered digital technologies into families home from 2007. Since 2020, we have delivered over 5,000 Digital Inclusion Packs to our Learning for Life families in need of digital access. Our Digital Inclusion Packs include a laptop and/or an internet package along with Tech Support to ensure families have the support they need to use the technology they receive.

A survey in 2020 with families who had received a Digital Inclusion Pack from us found the following;

97% of parents reported having a device and/or internet in the home has been helpful for their child/ren's education
65% of parents reported that having a device/internet helped their child/ren with online learning during COVID-19
75% of parents reported their child/ren's ability to undertake schoolwork has increased
74% of parents said their child/ren's skills in using a computer has increased

"Receiving the laptop and internet package at such a difficult time in life with this covid-19 pandemic happening was such an amazing gift from you all it has helped not only my son who's in year 11 it also helped my other 3 children tremendously they were able to do almost all of their online work they were send from there schools they were also able to video link talk with their teachers on difficult areas they were facing with school work that was very hard to do without being in a classroom but with the help from you and receiving this laptop and internet bundle it really did help a lot thank you." (Family Member, 2020)