Work Inspiration is an employer-led initiative that provides young people with opportunities to experience the world of work first hand in a meaningful and inspiring way.
To successfully navigate the transition to work, young people need to be motivated, engaged, and have realistic job expectations. Young people facing disadvantage often lack the opportunities and support to acquire this knowledge.
Supported by The Audi Australia Foundation, Work Inspiration builds careers knowledge, broadens students' perspectives and develops aspirations, whilst also inspiring employers to showcase their work and employment opportunities, engage with the future workforce and support their local community.
Participating employers are supported by The Smith Family to develop career engagement activities or 'Insights' that allow students to explore career journeys, connect with their business and meet and talk to staff over 2 to 3 days when they run the program.
What our students say about work inspiration
Work Inspiration motivates Arani to focus at school
"Before I wasn't really listening that much at school, but since going to the McDonald's Work Inspiration program I've learnt that if you want to get a career you have to go for it and you have to achieve things to get what you want."
Sixteen-year-old Arani is a Smith Family Learning for Life student. He participated in a two-day Work Inspiration program at the McDonald's Head Office in Brisbane. Full of personality and charm but feeling a little lost and disengaged from school, Arani is the type of student Work Inspiration is designed to reach. As the only student from his school to attend, he admits he was a little nervous at first but after he settled in he found the opportunity to learn about himself and possible career pathways motivating and inspirational.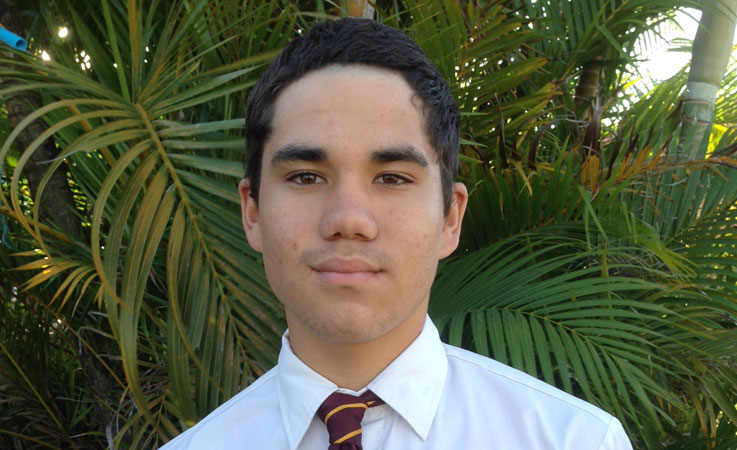 Work Inspiration helps Emily choose a career in Agriculture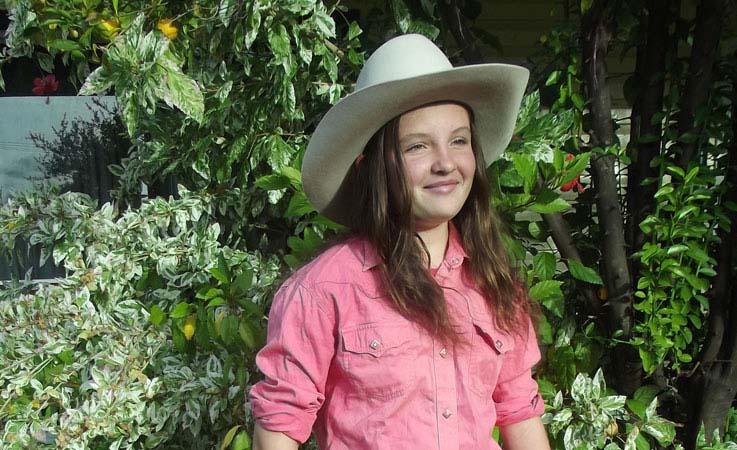 Work Inspiration helps Emily choose a career in Agriculture
"At the Ag Inspirations Program, I learnt that there's more to farming than just cattle, crops and sheep. There are so many interesting things going on. I used to think I wouldn't become a farmer but now I really want to because it looks fun and interesting."
Fourteen-year-old Emily participated in The Smith Family's Ag Inspirations program in Queensland. The week-long program involved visiting local farms and agricultural businesses to meet and speak with farmers and see firsthand what's involved in the agricultural industry. For Emily, the experience opened her eyes to the opportunities of a career in agriculture.
Hilton
Hilton Hotels ran 8 Work Inspiration events around Australia in 2018, showcasing the careers available in the hospitality sector. Students found there were so many career pathways at Hilton Hotels, and enjoyed spending time with staff finding out more about the roles available. Some students have gone on to gain apprenticeships with Hilton Hotels. This is a look at the Sydney event.

SAP
SAP ran a three-day Work Inspiration program in their Melbourne office in August 2014. Fifteen students from four outer-Melbourne secondary schools took part in the inspirational program which took them behind the scenes of the world of work at SAP.
Across Australia, SAP have run 11 Work Inspirations in the last year, and have collaborated with their customers to provide a wide range of experiences to students from schools around the country.
Audi
Students from The Smith Family's Work Inspiration program visited the Audi Centre Sydney for two days of hands-on work experience at the state-of-the-art dealership.
Students learnt about career pathways at Audi, the customer experience and how technology plays a part in every business area. They even helped solve some real business issues with great success.
A corporate philanthropic foundation funded by Audi Australia and the Audi Australia Dealer Network, The Audi Foundation is The Smith Family's National Work Inspiration Partner.
Audi Foundation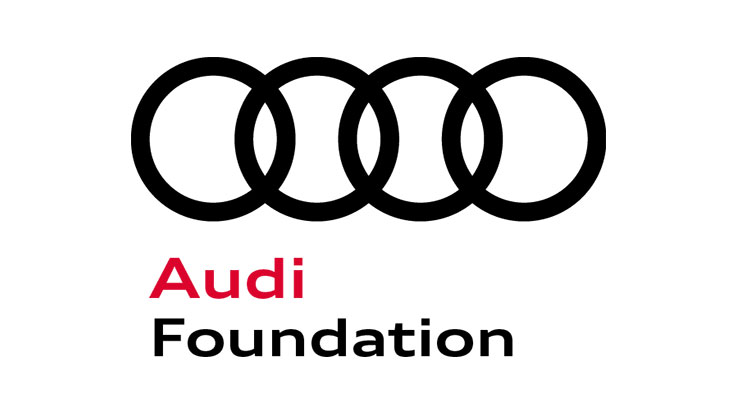 Audi Foundation
The Audi Foundation is proud to support The Smith Family's Work Inspiration program, which provides opportunities for students to visit workplaces and learn about career opportunities and pathways. Through the support of the Audi Foundation, we will deliver more than 150 Work Inspirations for over 2000 students across Australia each year.
Want to get involved or find out more?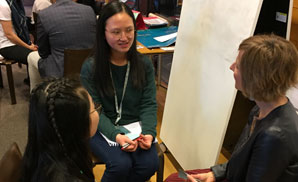 Employers get involved in Work Inspiration for many reasons. Some want to support the local community, others see this as a way to build knowledge about the opportunities in their industry, some are looking to provide staff with meaningful community activity, others just want to give back.
Whatever your motivation, The Smith Family is keen to support organisations to host Work Inspiration. The Smith Family has developed, and makes available free of charge, a suite of resources you can use to help you set up your own Work Inspiration program. We also have a dedicated Industry Engagement Manager to answer questions and provide guidance.
To find out more about Work Inspiration please email us at workinspiration@thesmithfamily.com.au.