Zahra was 11 years old when she arrived in Australia. Her family had fled their home in Afghanistan due to the war. With a fresh start, Zahra put her best efforts into her education. But pursuing her career was always going to be more difficult without any networks here. Then she was accepted into our Cadetship to Career program.
"My parents fought hard for us to have a better future than they did overseas. Mum had no chance to finish her education and women weren't able to work. My family is so proud and happy I have the opportunity of a better life to look forward to," said Zahra.
When Zahra was accepted to university, it was a huge milestone.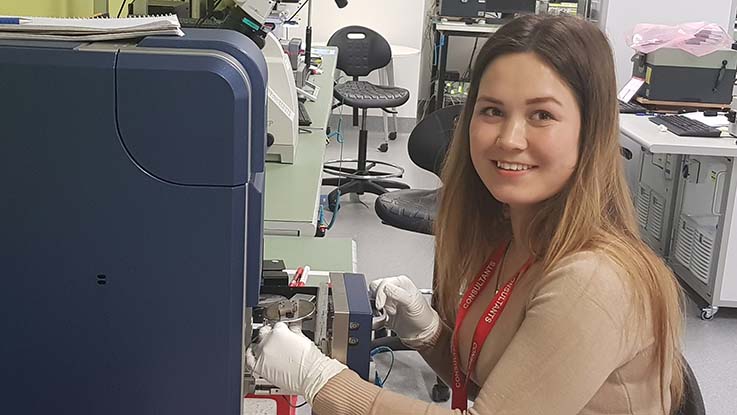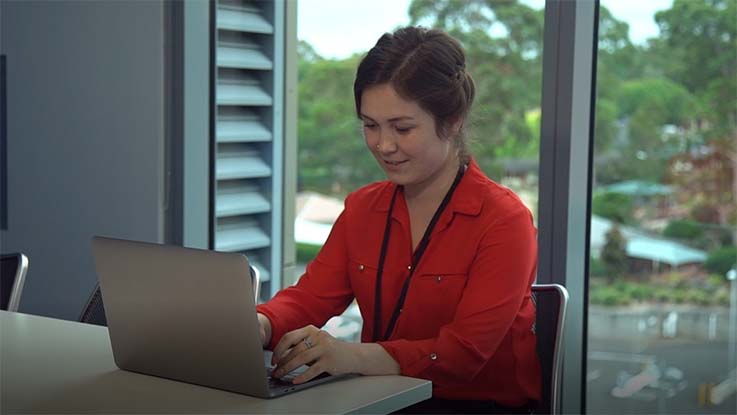 Thanks to our generous supporters like you, Zahra was able to take part in our learning programs during high school. And financial support from our sponsors means she can now afford the extra cost of university textbooks and materials.
"Ten years ago it would have been impossible for me to imagine what I've achieved," said Zahra.
"I dreamt big because I knew I had support and motivation from The Smith Family to help me achieve my dreams. I was inspired. Now I'm in my third year of university and studying a Bachelor of Biomedical Engineering."
Yet without networks and role models from professional backgrounds, many disadvantaged students lack the guidance and opportunities to help them break into their career. That's why participating in our
Cadetship to Career
program has been life-changing for Zahra.
"Cadetship to Career offers networking events. That's where I made the connection with my employer, which is a biomedical company. The program gives young adults like me a head start in the workplace before we finish university," she said.
Around 41% of 24 year olds from the most disadvantaged backgrounds are not fully engaged in work or study, compared to 17% of those from the most advantaged backgrounds.1 Acquiring such tangible experience and making inspiring connections is a powerful springboard for Zahra's long-term success.
"I now have a better understanding about my future career, which helps me perform better at university," said Zahra.
"It expands on my university learnings in a workplace environment while allowing me to network and see what types of jobs there are in the industry.
"I'm so grateful! I'm always learning from my workplace mentors who are there to help me reach my potential. My dream career is to work with medical technology design or fixing prosthetics, like artificial limbs."
1 Lamb, S, Jackson, J, Walstab A, and Huo, S (2015), Educational opportunity in Australia 2015: Who succeeds and who misses out, Mitchell Institute, Melbourne.
My cadetship is amazing. It has given me opportunities I could never have anticipated.