Life–changing opportunities for real work experience
Life–changing opportunities for real work experience
Cadetship to Career is a youth employment initiative jointly developed by The Smith Family and the Business Council of Australia.
It links tertiary students supported by The Smith Family with employers for paid, flexible, multi–year cadetship opportunities.
Cadetship to Career is available to any employer with an interest in supporting The Smith Family's tertiary students with paid work experience, including Business Council of Australia member companies or otherwise.
Since its launch in 2017, 27 companies have provided 85 cadetship opportunities across Australia to support cadets' transition from study to employment.
In 2019 cadetships will be offered to first and second year students who are in receipt of The Smith Family's tertiary scholarship and are undertaking tertiary studies (university or vocational).
Employers provide the cadets with:
eight weeks full–time paid employment per year for the duration of their scholarship (typically between 2 to 4 years) to develop valuable practical experience and key skills for future employment,
training in skills that are increasingly valued by employers and vital to succeed in the 21st century workforce,
the opportunity to explore future career options, gain industry exposure and build valuable networks,
more well–rounded experience that cadets can highlight on their résumé and
the prospect of being offered a graduate role when cadets complete their studies.
Cadets also receive:
continued support of a tertiary scholarship to assist with education related expenses,
participation in workshops to develop key work readiness and 21st century skills.
In 2018, KPMG delivered 'Design Thinking' workshops to second year cadets. Michael Page, Macquarie Group and Navitas delivered workshops to first year cadets, to prepare them to enter the workplace, and
ongoing wraparound support from The Smith Family's Learning for Life Tertiary Coordinators.
For cadets, this is a life–changing opportunity to gain practical and relevant experience working with a major company.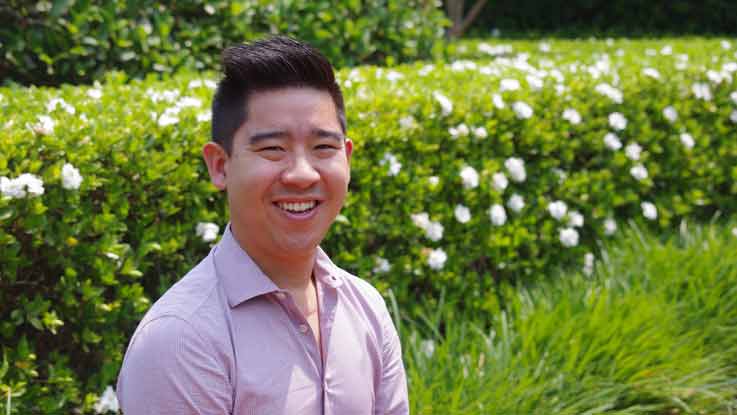 For cadets, this is a life–changing opportunity to gain practical and relevant experience working with a major company.
Ultimately a cadetship increases the chance of landing a great job at the end of their studies.
Employers can play a positive and practical role in supporting young people to overcome the challenges they face when they transition into the labour market. It is a far–reaching experience that will change the lives of young people.
Employers can also attract, recruit and retain diverse talent with The Smith Family's assistance, building a pipeline of future employees for graduate positions or entry–level roles.
Organisations that have hosted cadets include: Accenture, ANZ, Australia Post, Australian Unity, Boston Consulting Group, BP, Cochlear, Compass Group, Downer EDI, Gartner, Hanson, Jemena, Kmart, Macquarie Group, McKinsey & Company, Medibank, Microsoft, MinterEllison, Navitas, Officeworks, Programmed, Rio Tinto, SAP, Telstra, Wesfarmers, Woodside and WSP.
Timeline for 2019 / 20 cadetships
2019

January - March
Employers commit to offering cadetships.
May
Cadet applications open.
July
Shortlisted applicant pre-screening interviews by The Smith Family.
August
Cadet interviews with employers.
September
Employers notified of cadet allocation (mid September).
October
Employer on-boarding and planning meetings.
November - December
Training to help new cadets prepare for work placement.



Summer placement to the equivalent of eight weeks.


2020

January - February
Summer placement (continued).

I'm interested. How do I find out more?
For first and second year tertiary scholarship students: keep an eye on your emails and text messages in late April 2019 or contact your Tertiary Coordinator for further information.
Employers: please email [email protected] and a Cadetship to Career team member from The Smith Family will get in touch.