"Jared's disability can make life hard sometimes as it can create learning difficulties. But it doesn't stop him from aiming high," says Janet, mum to Jared, student2student participant. The family is no stranger to life's hurdles. Jared's parents have disabilities that prevent them both from working full-time. While they regularly volunteer in their small community, the family lives on a limited income and the children face daily challenges in accessing educational support.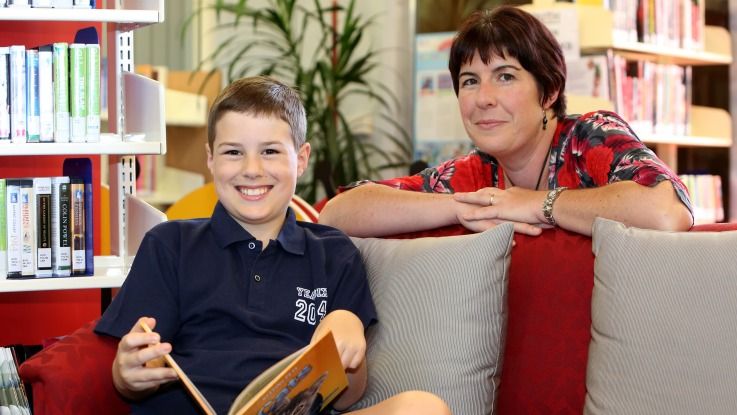 student2student has helped me read more. I hadn't read alone for a while before the program, and using the mobile phone to practice reading out loud with my buddy is really fun.
Eleven-year-old Jared and his older sister are sponsored through Learning for Life, which allows them to participate in extracurricular activities to enhance their learning. Jared is also an enthusiastic participant in student2student. The chance to practise his reading over the phone with an older, trained student (his reading buddy) for 20 minutes two to three times a week, is all the encouragement he needs to work towards his goal of improved literacy.
Research shows that 95% of students who participate in the program improved their reading age. Since starting student2student, Jared has already increased his reading level from age 8.0 to age 9.1. And he's determined to keep improving. Jared's reading has improved dramatically, and his mum is incredibly proud watching her son's confidence grow.
With no outside family or cousins around, someone like Rylee (his reading buddy) showing a real interest has been amazing, and of course his reading has improved. Jared really looks up to Rylee and they have a real hoot on the phone!