Rebecca graduates from university
Learning for Life sponsorship gave Rebecca the financial means and the motivation to pursue her goal of becoming a social worker. Without this support, Rebecca doesn't think she would have gone to university. "Once I'd finished Year 12, the support of my Smith Family sponsor meant that I could actually go to university," she says.
Rebecca received Learning for Life sponsorship for more than 10 years from primary school to university. "The school recognised that our family needed a lot of support. We struggled paying for things like textbooks and school uniforms.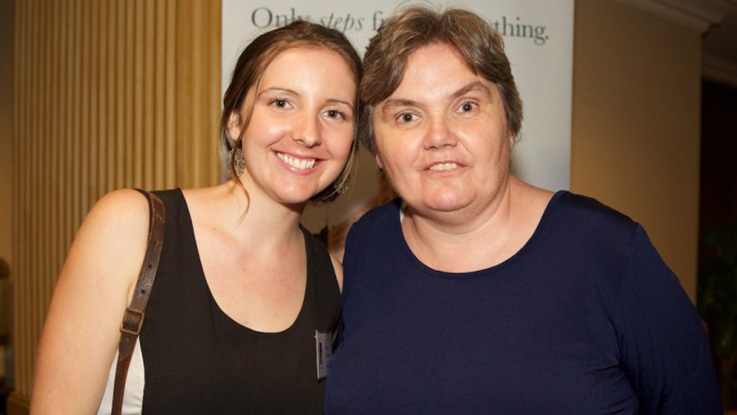 "[Throughout my education] the sponsorship provided me with textbooks, travel tickets, school uniforms, shoes...all my practical needs," she says.
"The sponsorship through university made a huge difference as I was able to [do] my 'pracs' (practical assignments) without any financial burdens. I could just focus on my learning.
"
I had a mentor as well (provided by The Smith Family) and she gave me guidance. That moral support was also a part of me getting through uni.
"
Sophie's acceptance into university has given her whole family hope. She is so grateful to sponsors and supporters for making it possible.
"[Without the support] my mum would still be worrying every night about how she was going to give me the future that she knew I deserved. The Smith Family resourced us not just financially, but mentally, emotionally and personally," said Sophie.
It's given us all a future and it's given my mum herself again.