Jackie helps students choose the right pathway
When a student has overcome so much just to stay in school, helping them plan their career and study pathway is deeply satisfying for iTrack mentor Jackie.

iTrack is a program that couldn't exist without people like Jackie, who freely offer encouragement to some of Australia's most disadvantaged students, to guide their career, work and study plans.

When Jackie and a student logon for their first online chat, the young person may be shy and unsure about the process. As a former journalist, Jackie knows that building trust will be vital for a fruitful experience.
"Being able to draw the young person out is very much part of the process," she says. "Trying to find common ground can be an interesting process, and I really enjoy our early chats about what we might be reading or watching, popular culture, or what the student is are planning to do on the weekend.
"Breaking the ice lets you deal with harder things like: 'How's school going?' or 'Is there anything I can discuss with you today that might help you get where you want to be?'"

Jackie has been an iTrack mentor for two years now and remembers fondly the students she has helped kickstart their career journey – whether it be to write for a living or become a childcare worker. She sees the pressure these students can feel to choose the right subjects for their post-school plans. Financial struggles and family stress at home can greatly intensify the challenges of their final school years.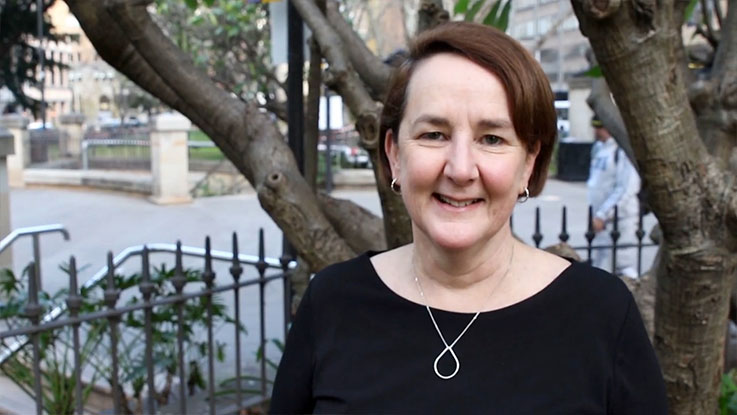 "It feels good to use my experience to let the students know that career paths often involve very ragged or jagged ways of getting where you want to go," says Jackie. "Sometimes something will be just around the corner that you might not have considered, and that's okay.

"It's so rewarding when a student I've been working with says 'Thanks for that, I didn't know that', or 'That's something I didn't think about: I'm going to go away and look up the resources you suggested'. It makes me feel like I've added value: it's about helping that young person stay committed to their future."

Knowing that the iTrack program has been developed based on strong proof of 'what works' also gives Jackie confidence that her time as a Smith Family volunteer is well spent.