The season to be a volunteer
Thanks to our dedicated volunteers who generously donated their time to ensure disadvantaged children and their families received a very exciting delivery.
Over 1,200 Smith Family volunteers came together to collect, pack and deliver 59,500 toys and books to over 12,000 disadvantaged children across Australia – just in time for Christmas.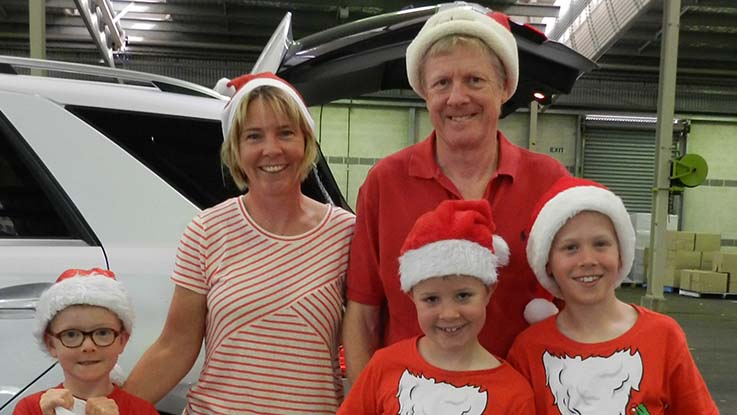 We have had a long and proud association with Christmas - The Smith Family was founded in 1922 when five businessmen delivered gifts to orphans on Christmas Eve. While today, our year-round focus is on helping disadvantaged children to thrive at school, giving toys and books at Christmas is a nod to our heritage and another way to allow children in need to share in the joy of receiving and opening presents at Christmas. It's about continuing positive experiences in the home and community which allow young people to feel included.
All toys and books distributed were donated through our Toy & Book Appeal by generous Smith Family supporters including many staff of our corporate partners. Thank you to everyone who donated gifts and volunteered to help bring joy to a disadvantaged child this Christmas.
We hope you enjoy watching our video which features some of our wonderful volunteers delivering gifts to our families at Christmas.
Want to get involved this year? Read more about our volunteer opportunities.