OFFICEWORKS BELIEVES ALL YOUNG AUSTRALIANS SHOULD HAVE ACCESS TO A QUALITY EDUCATION. AS ONE OF OUR MAJOR PARTNERS WE HAVE A SHARED BELIEF THAT BY PROVIDING EDUCATIONAL SUPPORT, WE CAN HELP CHANGE THE LIVES OF CHILDREN IN NEED.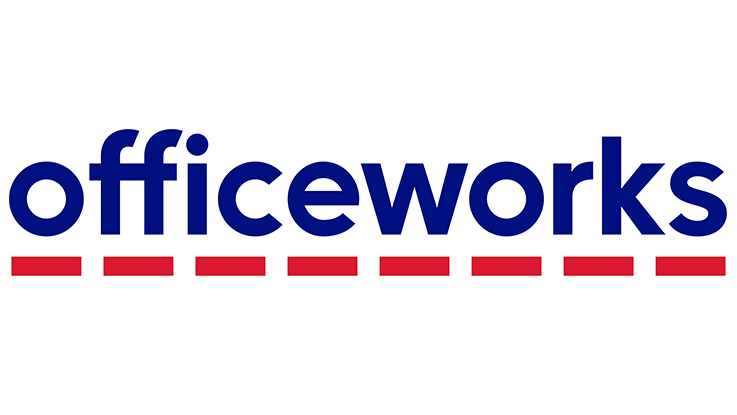 For over 10 years, Officeworks has been proudly working together with The Smith Family to help change the lives of young Australians who need it most.
Officeworks supports our work through its annual Back to School Appeal, a national in-store and online fundraising initiative which encourages customers to make a donation to help sponsor the education of students on our Learning for Life program.
Since the Officeworks Back to School Appeal began 10 years ago, they have raised more than $8 million for The Smith Family, which is enough to support the education of more than 12,100 students on Learning for Life for an entire year. What a phenomenal partnership!
Thanks to the generosity of its customers and the support of its 9,000 strong team across 167 stores nationwide, Officeworks is empowering students like Mikayla to create brighter futures for themselves.
"When I first found out I was going to receive support from The Smith Family, I was really happy and proud of myself because I had just started at a new school," says Mikayla.
"Thanks to the support I've received from The Smith Family, I've been able to afford a laptop, all of my school uniform, and my schoolbooks for the past four years.
"The pressure has been lifted off my mum and it's easier for her to provide now.
"It makes me feel really lucky that I'm able to have the same things as my friends at school, and I don't feel excluded. It makes me feel like someone cares about me, even if they don't know me personally.
"I'd like to say thank you for helping me gain a massive opportunity for my future."
Officeworks also supports The Smith Family through our Work Inspiration and Work Inspiration Reach Out programs, hosting career insight and experience sessions with local schools in various stores and support centres across the Officeworks network.
Officeworks actively contributes to our Learning Clubs across Australia by providing funds and materials, aiming to assist children in need. Students can access resources and participate in activities that help develop their academic and social skills, through homework, literacy, numeracy and science support.
Officeworks also support our work through generous, one-off donations; like the $90,000 worth of product donated to support our programs and volunteers, in National Volunteer Week 2023.
Officeworks have also donated 150 laptops towards our Digital Learning Essentials program. These refurbished laptops are provided to Learning for Life students to develop their digital skills and ensure all students are digitally included.
Working alongside The Smith Family and its other charity partners, Officeworks has pledged to support over 30,000 Australian students by 2025 as part of its People and Planet Positive commitments. Officeworks is also helping students and schools become more sustainable through its growing Greener Choices sustainable product ranges and a national pen recycling program. And through its Restoring Australia program, it plants two trees for every one used in products such as exercise books and other paper products. If you'd like to help change a student's life when shopping at Officeworks, you can make a donation online or at your local store.