Free 10 month saving program
Learn to save regularly to develop lasting savings habits.
Savings matched up to $500
Receive up to $500 for education costs for you or your children
Build money management skills
Savings tips, Budgeting skills, Goal setting, Needs vs wants, Banking, Superannuation, · Debt, Credit cards.
Offered Australia wide
Through community organisations in 60 communities across Australia in every state and territory.
To be eligible for Saver Plus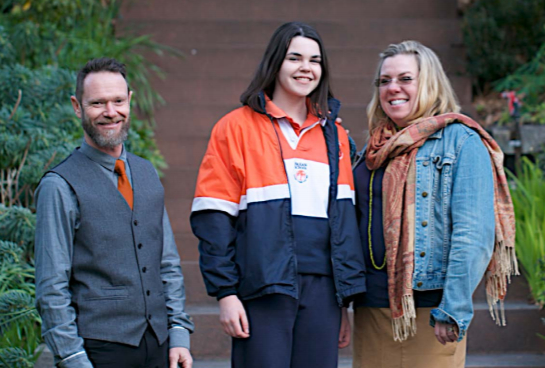 You must have all of the following:
A Health Care Card or Pensioner Concession Card AND an eligible Centrelink payment*
Have a child in school (can be starting school next year) OR be studying yourself
Have regular income from work (either yourself or your partner)*
Be 18+ years old
Saver Plus Stories
Saver Plus helps Australians on a tight budget to build financial skills and develop life-long savings habits. The free 10-month program provides participants with a personalised savings plan to assist with their education costs and includes group financial literacy activities.

Join the Facebook page for Saver Plus or click the stories below for more information.
Supporting Australians to save since 2003
Senator the Hon Anne Ruston, Minister for Families and Social Services, Minister for Women's Safety, shares a message of congratulations to Saver Plus for helping over fifty thousand Australians build financial literacy skills and develop lasting savings habits.
Build lasting saving habits
87% participants continue to save the same amount or more 3 to 7 years after completing the program
Are better prepared for unexpected expenses
82% participants were more aware of where to get help with financial decision-making
Stay in control
80% had more control over their finances
Improved personal wellbeing
100% experienced increases in life, financial and employment satisfaction, whilst 88% reported increased self-esteem
Established by The Brotherhood of St Laurence in partnership with ANZ in 2003, Saver Plus is Australia's largest and longest-running financial education and matched savings program. ANZ has matched over $21M for education expenses.
Saver Plus is delivered across Australia by the following local organisations: The Smith Family, Berry Street and Ballarat Group Training.