Sponsor an Australian Child in Need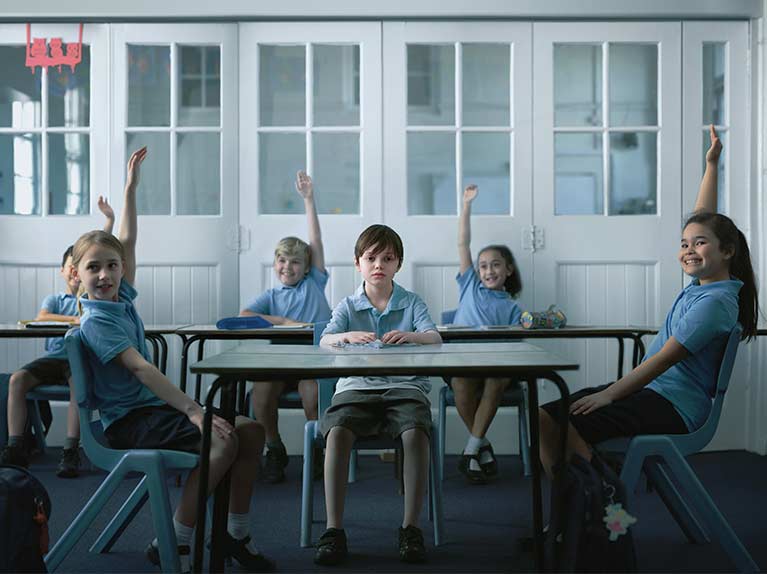 Help a child like Billy fulfil their potential
Please sponsor an Australian child like Billy and give them the vital, ongoing support they need to thrive at school and build a better future.
"I don't like school. I don't fit in. I don't want to go back."
Like most children, 9-year-old Billy* used to love school. Then his dad Jake, a solo parent, was diagnosed with cancer and they were plunged into sudden poverty.
After two years of struggling to make ends meet, they lost their home last October. They had to move to a more affordable area and Billy was forced to leave the school he loved and start at a new school.
Without the school essentials he needed like the correct uniform or a proper school bag, Billy has struggled to fit in. He stands out, for all the wrong reasons.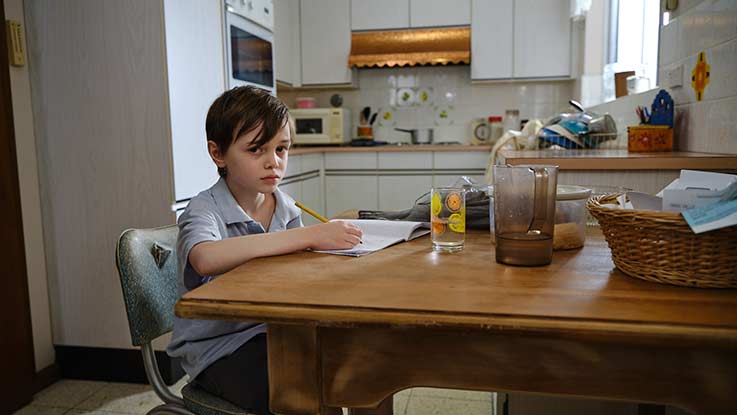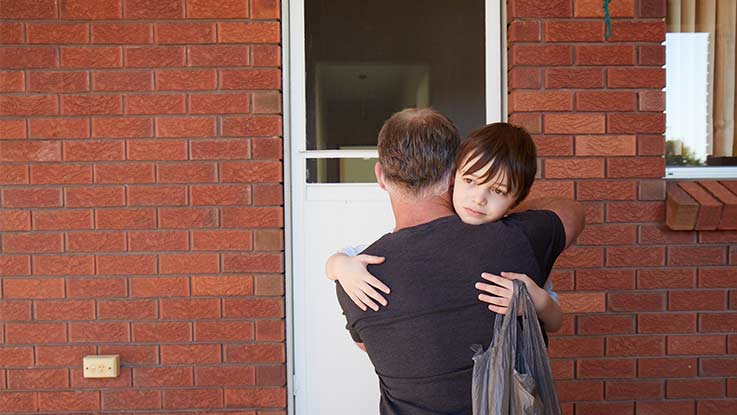 "Dad's so sick and he's always sad and stressed. I think he'd be happy if I did better at school, but I can't. I'm just no good."
But feeling 'different' is just one of the reasons Billy doesn't want to go to school. He had already fallen behind in his learning because of the challenges of remote schooling during COVID-19 and the disruption of moving schools has left him further behind than ever.
Now he thinks he'll never catch up or fit in – and he believes it's his fault.
Without help, there's a real risk that Billy will eventually give up on his education and leave school without completing Year 12.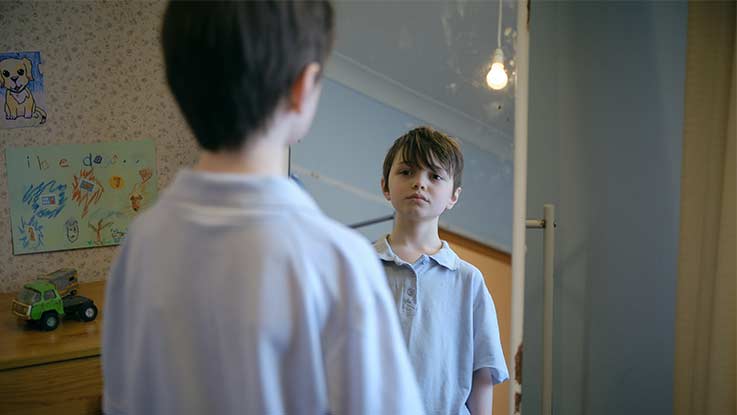 Poverty at home can have a devastating impact on a child's learning and self-esteem.
Disadvantaged children like Billy don't get the same access to books, learning materials and experiences as their more advantaged peers – and may have no one at home who is able to give them the support they need to thrive at school.
At school, they miss out on excursions and activities, which impact their learning and the relationships with the other children.
Feeling isolated only adds to the anxiety Billy feels about his Dad's illness and his struggle to keep up at school. He's trying his best, but his grades keep getting worse.
Without vital support from someone like you, Billy will just keep falling further and further behind.
Children growing up in poverty can face a lifetime of disadvantage.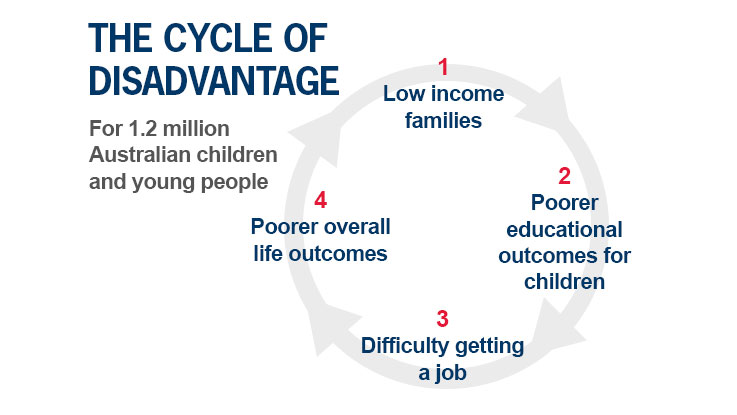 Children growing up in poverty can face a lifetime of disadvantage.
Today, one in six1 Australian children and young people are growing up in poverty, where even life's basics are hard to come by.
The impact on a child's education can affect the course of their entire life. They start behind, and stay behind: without help, they may never be able to break the cycle of disadvantage.
Research shows that around 41% of 24-year-olds from the most disadvantaged backgrounds are not fully engaged in work or study, compared to 17% of those from the most advantaged backgrounds3.

You can make sure poverty doesn't hold Billy back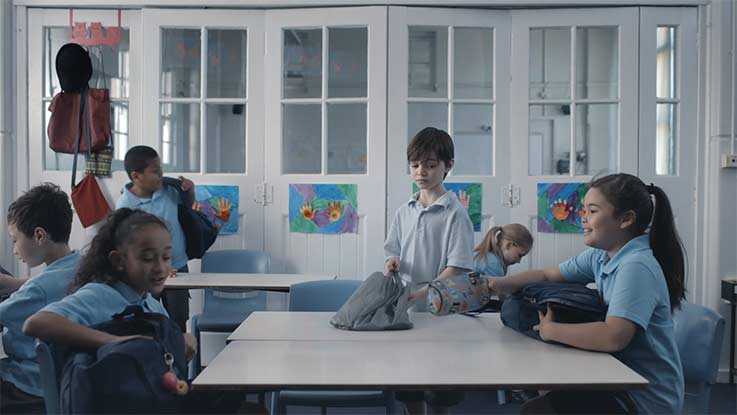 "I'm not like the other kids at this school. They don't want to be friends with me. They all have cool pencil cases and lunchboxes; I don't have anything like that. And we're doing different stuff in class. I don't know anything."
If you sponsor a child like Billy you can help them break the cycle of poverty.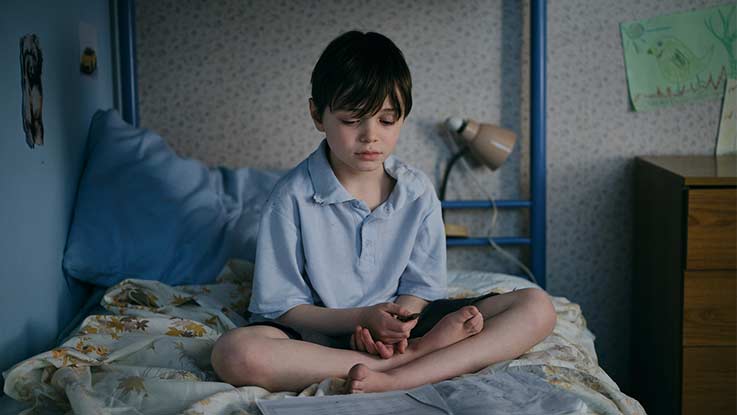 If you sponsor a child like Billy you can help them break the cycle of poverty.
By becoming a child sponsor, you can transform the life of someone like Billy by giving them access to school essentials and the ongoing extra learning support that they need. Because of you, they can catch up, keep up and fit in at school. Your help will empower them to improve their life circumstances – and all through supporting their education.
Early intervention is crucial. Through our child sponsorship program, we provide targeted support that begins early in a child's life and continues in a balanced, long-term way throughout their schooling.
How your sponsorship will help a student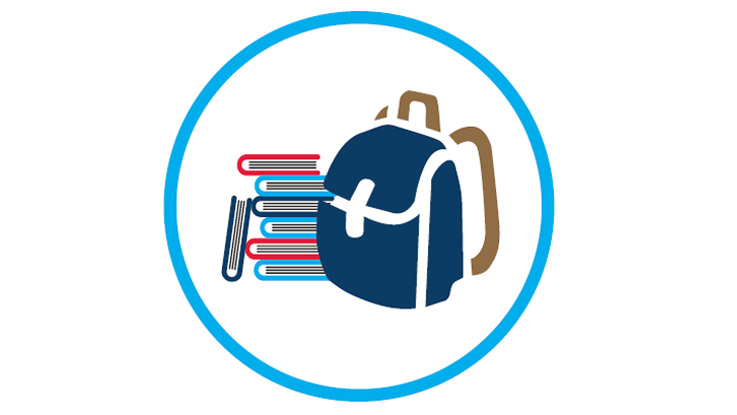 Give Amy the out-of-school learning support she needs to catch up.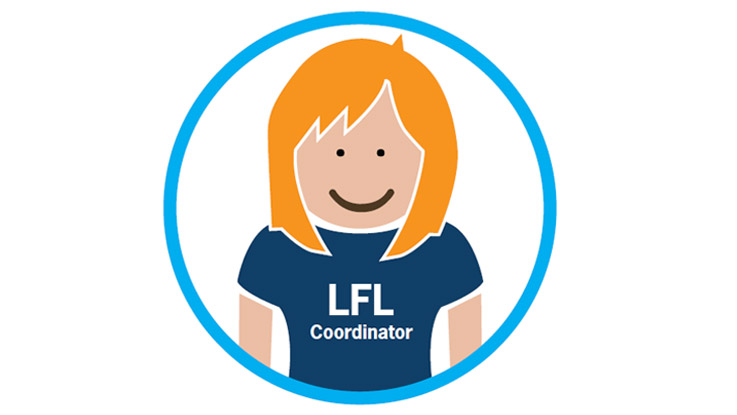 Help Amy keep up and stay motivated through out her school life.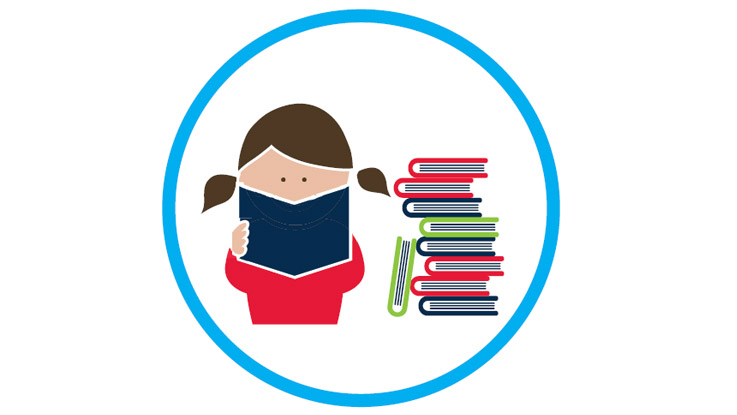 Give Amy access to extra learning support throughout her school life.
* Billy's name, location and associated images have been changed to protect their identity.
1 Poverty in Australia, 2020, ACOSS/UNSW Report.
2 Thomson et al, 2011, Challenges for Australian Education: Results from PISA 2009.