SPONSOR A CHILD IN NEED THIS SCHOOL YEAR
As the cost of living increases, children living in poverty are missing out even more.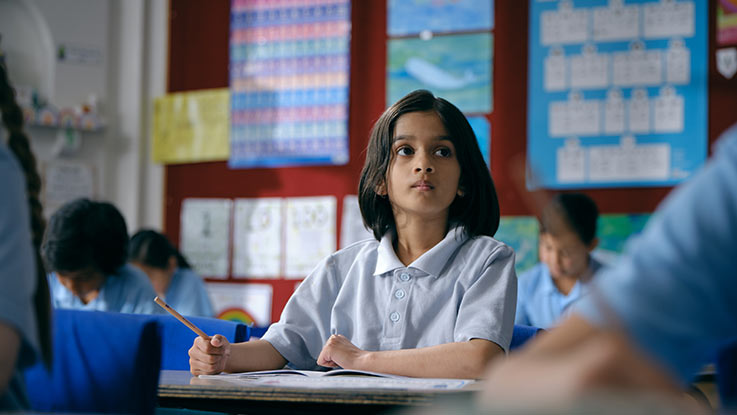 As the cost of living increases, children living in poverty are missing out even more.
The cost of living crisis is hitting families already facing financial disadvantage the hardest. The cost of school only increases this financial burden as families are forced to make impossible choices between life's essentials and basic school supplies.
For Sara, poverty means going to school year without the essentials every child needs to thrive - things like a proper uniform and the school shoes she needs to fit in, or the learning support she needs to flourish.
Also she knows that, yet again, she may be the only child missing out on her school camp and excursions.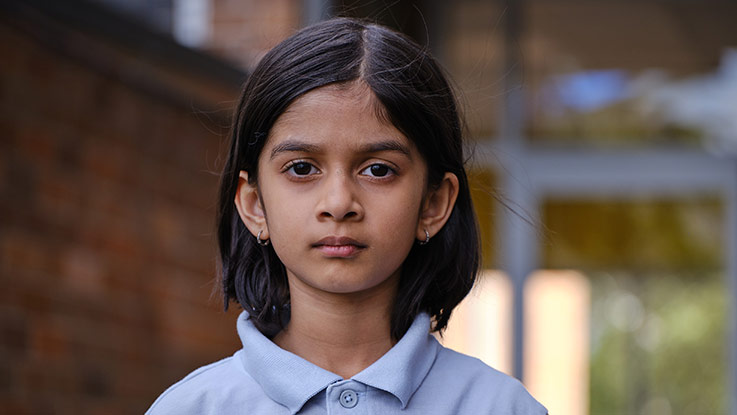 Having no money to pay for the things I need for school is hard. It makes me feel sad.
Sara lives with her mum Amira and her Grandma.
Sara lives with her mum Amira and her Grandma.
When Sara's Grandma suffered a stroke and Amira gave up her job to become her full-time carer, the family was plunged even deeper into poverty.
Their circumstances mean they aren't able to afford uniforms, school equipment or internet access for Sara - essentials all children need to achieve all they're capable of.
Poverty has always stood in Sara's way.
Sara has just as much potential as any of her classmates.

She's smart, keen to learn, and very determined. But she is one of the 1 in 6 Australian children who are growing up in disadvantage1. Poverty keeps putting barriers in the way of her learning.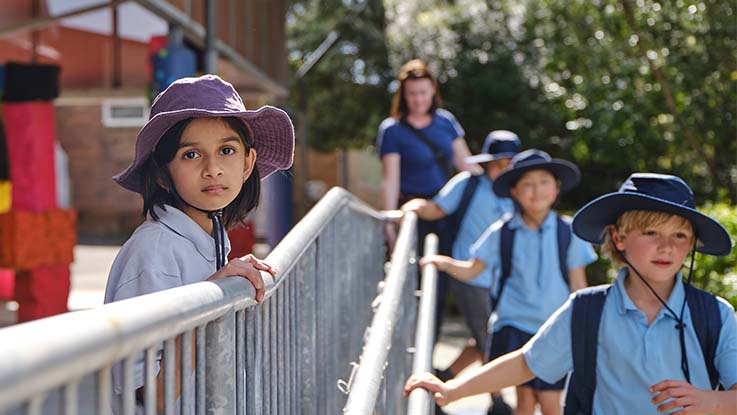 Even though her mum tries to shield her from their financial situation, Sara carries the stress and worry with her to school every day.
These hurdles make it that much harder for Sara to concentrate in class, keep up with her classmates and achieve her best.
I know we don't have much, so I try not to ask for things that cost money.
You can make this the year sara finally has an equal chance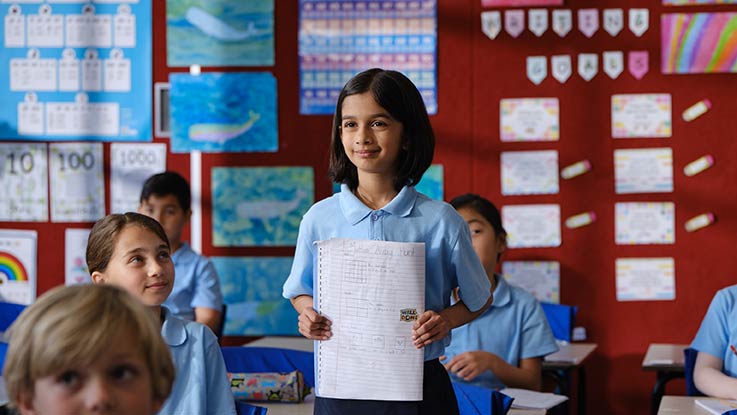 No child should have to miss out on the fair go they deserve this school year because of circumstances beyond their control.
Thankfully there is a proven solution.
Education is one of the most powerful agents for change. And you can help a child in need access all the resources and support required to overcome the educational inequality they face every day.
By sponsoring a child in Sara's position, you can give them the start they need this school year. They will also get ongoing support throughout their education so they'll have the same chance as their classmates to achieve their best at school and beyond.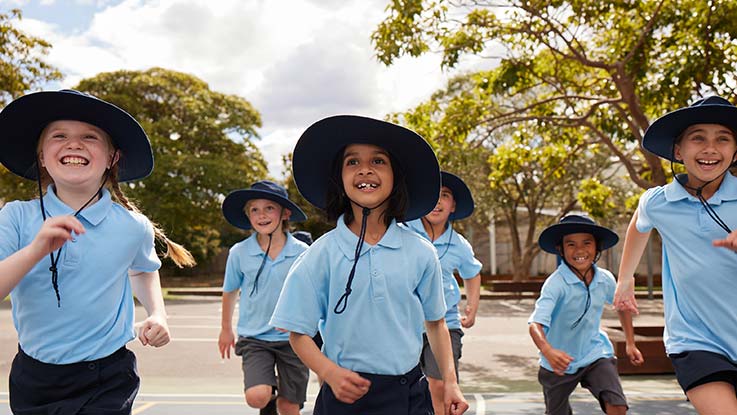 Sponsorship means I can have a proper uniform and go on excursions.
HOW SPONSORSHIP HELPS A CHILD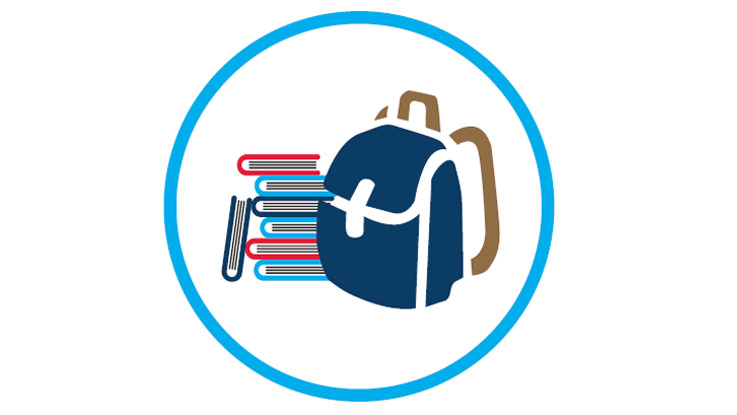 School uniforms and excursions
Financial support to pay for books, shoes and a complete school uniform, as well as school books and extra-curricular activities like school excursions.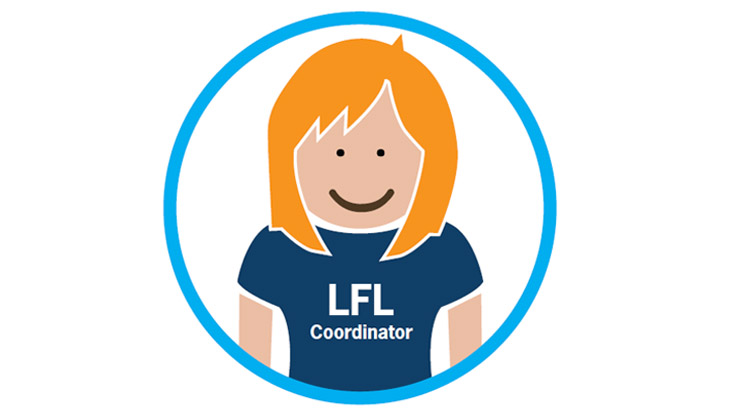 Access to local support
Your sponsored child will be matched with one of our Learning for Life Coordinators who offers support with their schooling and links them to local learning opportunities.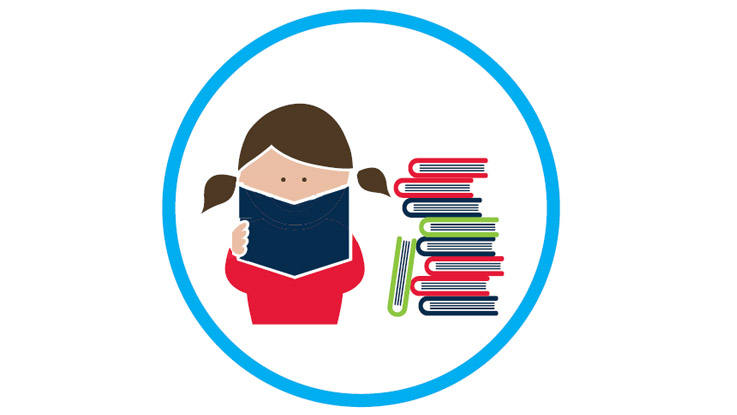 Access to learning support
Ongoing access to our out-of-school learning and mentoring programs to help students build the skills to thrive at school and beyond.
Sponsor a child today.
We must find sponsors for over 6,000 children, who just like Sara, are urgently needing support.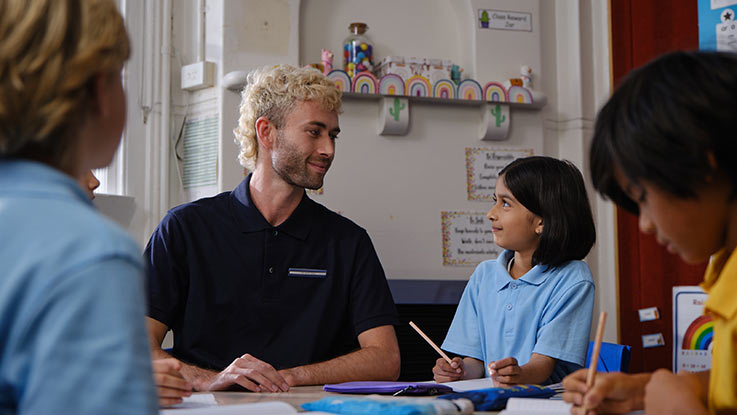 * Sara's name, family details and associated images have been changed to protect her family's identity.

1 Poverty in Australia. 2020. ACOSS/UNSW overview report.