Connor attends preschool and, with his mum, has been participating in The Smith Family's Let's Count program to improve his numeracy skills before he starts school. Community professionals from Connor's preschool explore numbers in everyday situations with the children, and work with parents to show them how easy it is to discuss and share mathematical concepts and language with their young children in the home.
Connor definitely shows greater awareness of numbers around him, such as on speed signs. He's now more interested in math activities generally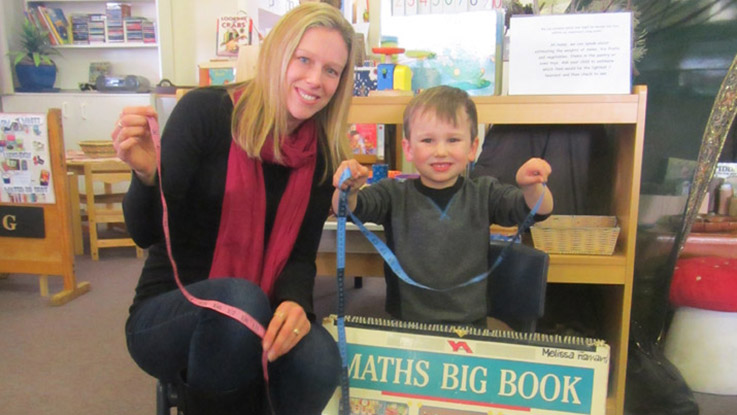 Children from disadvantaged communities are more likely to have difficulty with counting, comparing or recognising numbers. Let's Count gives parents the right skills for helping their children to develop vital numeracy skills. "Since being involved, Connor is doing more counting. Using the resources provided as well as existing resources at home, maths is now part of our play and learning experiences," says Rebecca.