THROUGH OUR LONG-STANDING PARTNERSHIP WITH ANZ, WE ARE EMPOWERING AUSTRALIAN FAMILIES IN NEED WITH THE TOOLS AND CONFIDENCE TO TAKE CONTROL OF THEIR FINANCES AND CREATE BETTER FUTURES FOR THEMSELVES.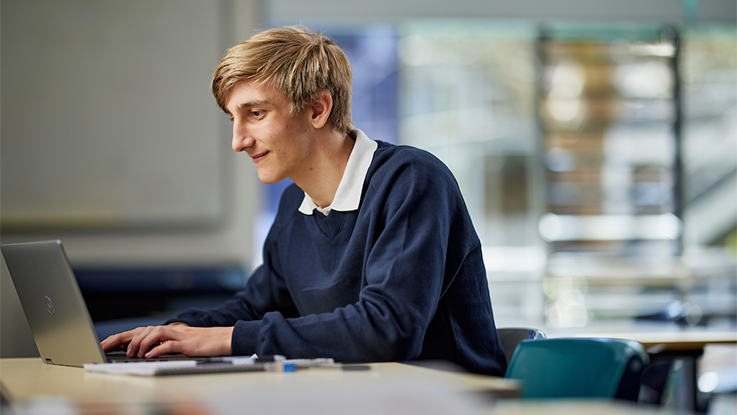 We have a long and enduring relationship with ANZ developed over more than 30 years, with a shared goal of supporting young people and their families to build their financial wellbeing. In partnership, we offer financial education programs such as Saver Plus and MoneyMinded to the young people and families we support.
Saver Plus is Australia's largest and longest-running financial education and matched savings program that helps families to gain financial skills, establish a savings goal and develop long-term saving habits.
MoneyMinded is a financial education program which helps people make informed decisions about the use and management of their money. Using MoneyMinded resources as a base and with the support of ANZ, we were able to create Money Talks – a financial literacy course for students in the later years of high school where they learn skills to better manage their money, and make more informed financial decisions.
Research confirms these programs are making a difference – in transforming both skills and behaviour. They complement our long-term approach to helping the children and families supported on our core Learning for Life program. Our Tertiary Scholarship students have benefited from paid summer work placements at ANZ as part of the Cadetship to Career program.
ANZ employees also provide valuable support to the programs we offer our students and families. They generously donate through Workplace Giving and sponsor children on our Learning for Life program, and the success of this element of our partnership was recognised at the 2020 Workplace Giving Excellence Award in the Most Innovative Charity / Employer Partnership category.
In addition, ANZ employees volunteer their time to support our work during the year by mentoring students through our iTrack program, hosting Work Inspiration events, sharing their skills, and volunteering for Toy and Book.
Recognising the strength of our partnership, ANZ made a seed donation in 2021 to fund the 'Joyspreaders Perpetual Scholarship' in recognition of our former CEO Dr. Lisa O'Brien's contributions to The Smith Family, ANZ and the community sector for a decade.
Over the years ANZ has supported The Smith Family through various programs, but in particular during challenging periods such as the Black Summer bushfires of 2019-20 and COVID-19. We are extremely grateful for our partnership with ANZ, and together we are helping young Australians overcome educational inequality caused by poverty.
Find out more about ANZ.