Our 2018-19 annual results
Creating better futures for young Australians in need 
Our Annual Report 2018 - 19 highlights our progress towards improving the long-term educational outcomes of young Australians living with disadvantage.
Our long-term, targeted educational support gives children and young people opportunities to develop the tools they need to break the cycle of disadvantage and build a better future for themselves.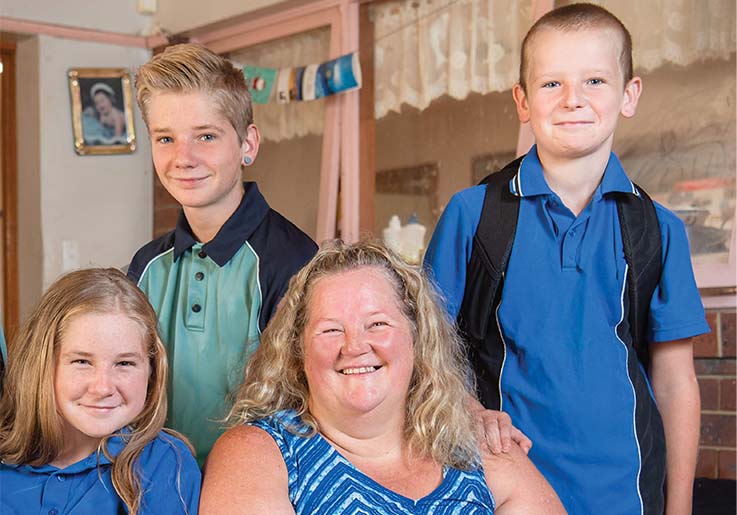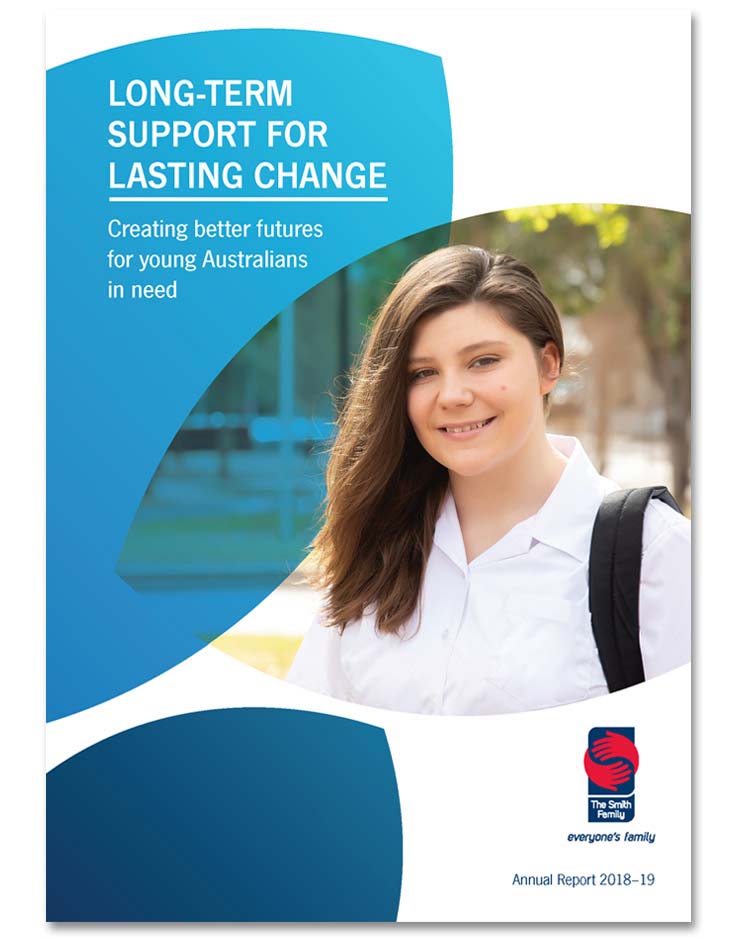 Our 2018-19 highlights include:
Our programs reached 206,836 participants in 2018-19, up 18% on the previous year

We worked with 694 partner schools, a 6% increase.

We celebrated 66.7% of Learning for Life students advancing from Year 10 to Year 12 in 2018.

Four in five

of Learning for Life students who left school in Years 10 -12 were engaged in post-school education, training or employment after leaving the program.

88%

of our Learning for Life tertiary students continued from first year to second year University study.

We published the results of our research in an Australian-first publication on young people's views on poverty and social exclusion.

We were named in the AFR's Most Innovative Companies list, ranking at number 63 out of more than 1,000 Australian and New Zealand nominees.
I have been very aware of the differences between me and the other students - because of what they have and I do not. I can see firsthand how i slipped behind because of this.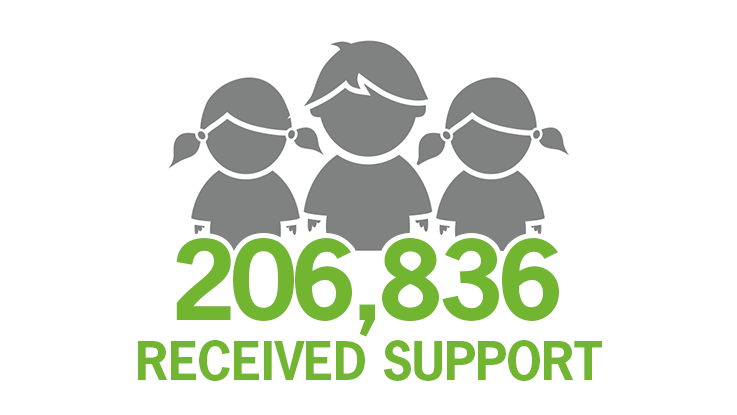 Last year, 206,836 disadvantaged children and their families received support through Smith Family programs.
Last year, we supported 49,735 Australian students through our Learning for Life sponsorships.
Last year, 96% of children in our student2student reading program improved their reading age.
Previous annual & financial reports
SPONSORSHIP EXPERIENCES SHARED