The Smith Family's Passport program prepares students for the important move from primary school to high school through the opportunity to increase their skills, knowledge and attitude to manage the step up to a new learning environment.
The challenge
The move from primary to secondary school can pose a number of major changes for children. Those most at risk of a poor transition include children from low socio-economic backgrounds. It is an important crossroads as young people move from a small, self-contained classroom to a larger school with increased expectation of independent academic performance and less teacher support. In addition, there are significant changes in the peer group with concerns about social acceptance often causing a loss of self-esteem, a decline in academic performance and rising anxiety and depression levels.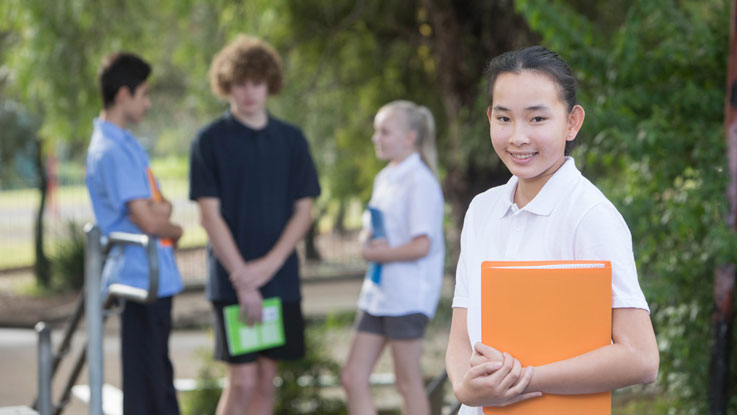 This transition brings with it changes that can have positive or negative effects on students, hence transition to secondary school is a social and academic turning point for adolescents. Research indicates that well-planned and implemented transition programs can support students, their families and even school staff in the process of moving. Students who are prepared for this change are more likely to transition successfully to the next stage of their education.
How the Passport program works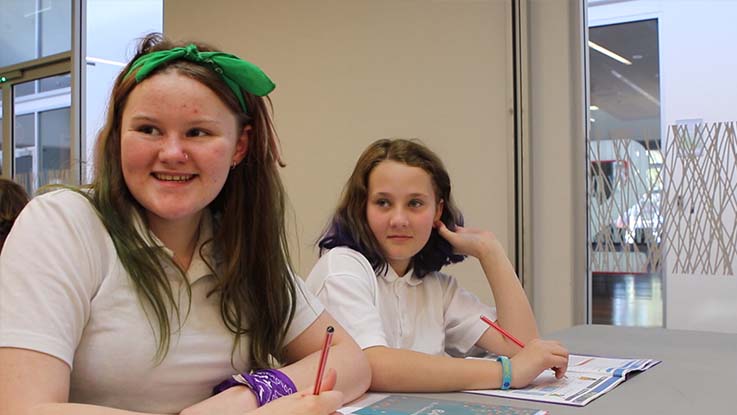 How the Passport program works
Over six hours of program delivery, students learn skills that will assist with the increased school work load including time management, planning, goal setting, motivation to engage with learning, and increase their knowledge about what to expect in high school.

Students have the opportunity to raise their concerns and hear from a secondary student about their high school experience.
The program is delivered by trained facilitators to students in school time over a transition period at the end of primary school. Potential outcomes for students could be enhanced by the schools aligning other transition activities with this program, such as high school visits. To support the transfer of student outcomes to the home, program materials sent to the student's parents.

The target group for this program is students who are preparing for the move to secondary school and their parents. The program is structured so that students and parents develop a skill set and knowledge which enables them to take-away their learning and apply it at home and in high school.
Key program outcomes
Students who participated in this program reported:
83% stated Passport helped them learn skills that would help them in high school.
82% of students increased their knowledge and understanding of high school.
79% of students improved their time management skills.
76% of students reported they were more positive about the move to high school.
64% of students improved their homework management skills.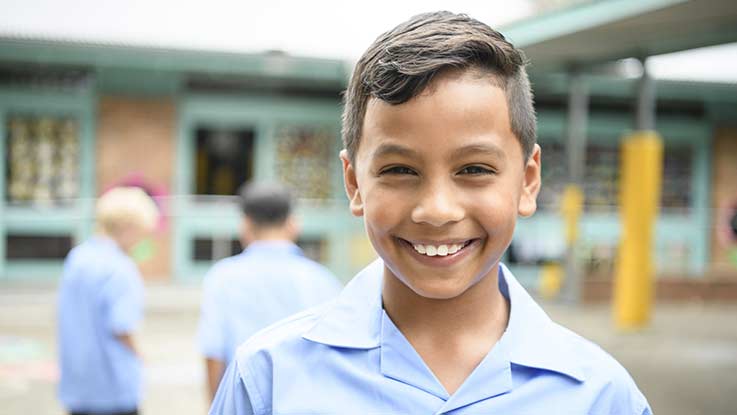 Teacher reflections
I think Passport has given the students a greater understanding of different aspects of High School… homework, study, life balance, programs etc.
Teacher reflections
76% thought Passport added value to other school transitions activities.
71% reported most or all of their students' study skills were positively influenced by participating in Passport.
81% reported most or all of their students' ability to engage with others was positively influenced by participating in Passport.