Work Inspiration motivates Arani to focus at school
"Before I wasn't really listening that much at school, but since going to the McDonald's Work Inspiration program I've learnt that if you want to get a career you have to go for it and you have to achieve things to get what you want."
Sixteen-year-old Arani is a Smith Family Learning for Life student. He participated in a two-day Work Inspiration program at the McDonald's Head Office in Brisbane. Full of personality and charm but feeling a little lost and disengaged from school, Arani is the type of student Work Inspiration is designed to reach. As the only student from his school to attend, he admits he was a little nervous at first but after he settled in he found the opportunity to learn about himself and possible career pathways motivating and inspirational.
"I was a bit nervous going there by myself. I didn't know what to expect but I said I'd give it a go and I actually enjoyed it.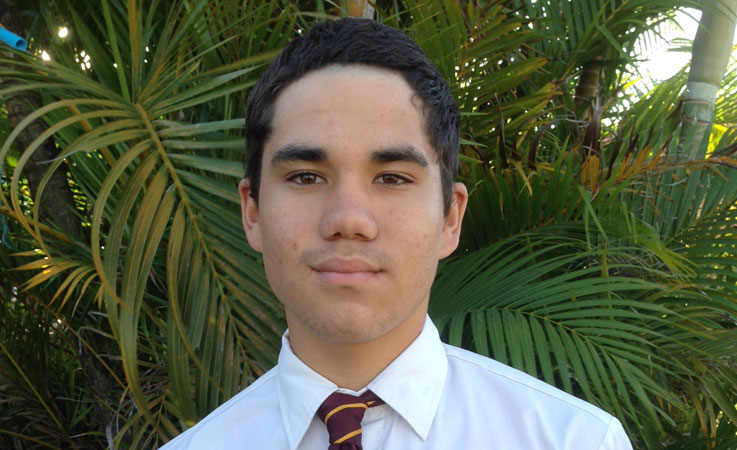 I'd definitely recommend Work Inspiration to other students. It's well worth the opportunity. You learn more about yourself and possible careers and pathways.
"The program has helped me think more about after school. I had a bit of an idea about my future - like trying to pass Year 12 and look for a good job. Now I'm interested in engineering or something like that.
"At McDonald's we learnt about different types of roles, such as marketing, and sales. We also learnt about our personality and talents. Mine was a planner, advisor, heart and extrovert, which is pretty right. Finding suitable careers and pathways for our personality was my favourite part of the program – I didn't expect that.
"I also learnt that I get along with people. That's a big thing. The program was also good for confidence building, and I learnt skills to work out my career pathway.
"I also enjoyed meeting some of the managers and hearing how they got through their career to the head of a department in the company. It was inspiring to hear them say they started from the bottom and worked their way up. Some started cleaning the toilets and now they have made it all the way to Head Office!
"This year I've chosen subjects for engineering, like metal work, that will help me achieve and become a mechanical engineer. I'm also trying to get a trade-based traineeship in engineering. At the moment I'm feeling pretty focused and I'm trying to fix up my act!