Work Inspiration helps Emily choose a career in Agriculture
"At the Ag Inspirations Program, I learnt that there's more to farming than just cattle, crops and sheep. There are so many interesting things going on. I used to think I wouldn't become a farmer but now I really want to because it looks fun and interesting."
Fourteen-year-old Emily participated in The Smith Family's Ag Inspirations program in Queensland. The week-long program involved visiting local farms and agricultural businesses to meet and speak with farmers and see firsthand what's involved in the agricultural industry. For Emily, the experience opened her eyes to the opportunities of a career in agriculture.
"I decided to do the program because I've always loved horses and cattle and I wanted to learn more about it to see if it is something I can get into it. I actually thought we were going to just talk but we did more than that. We visited large and small farms to see what their businesses did.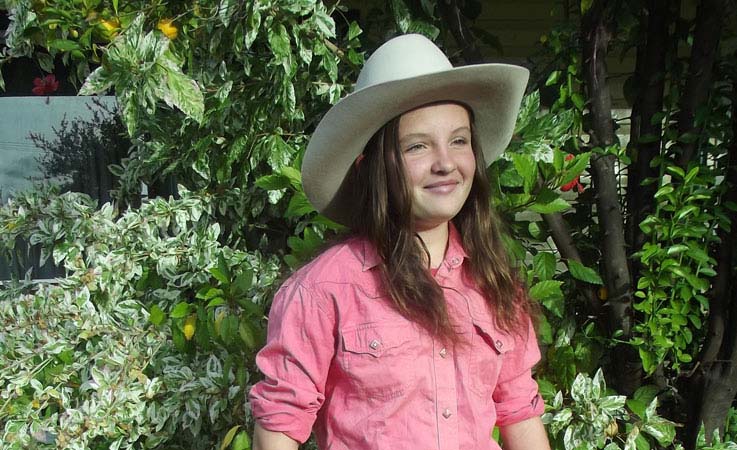 It's made me think about farming or agriculture as a career so I'm going to choose more agriculture subjects at school now. I'd love to do the program again if I ever got a chance.
"When you think about farms, you think they just buy and sell cattle, but they do more than that. We watched one farmer cut a cow's horns off.
"One of the interesting things I learnt was that I thought on a crop farm, they don't just plant the crops and harvest. We learnt that you have to think about bad seasons and good seasons.
"Throughout the week, we were writing important and interesting things down and at the end we had to give a presentation. One of the good things was that if we wanted to we asked as many questions as we liked. There was a lot of interest in the answers.
"My favourite part of the program was just to see all the farms and get a new perspective of what the farms do. I would definitely recommend the Ag Inspirations program to other students. I had lots of fun.