Bankstown Communities for Children Facilitating Partner
The Smith Family has been the Facilitating Partner for the Australian Government's Bankstown Region Communities for Children Facilitating Partner (CfCFP) since 2011. We facilitate the delivery of a range of services designed to improve outcomes for children from 0 to 12 years old and their families within the local community. By taking a place-based and 'whole of community' approach, Bankstown CfCFP aims to help build a strong community that is inclusive and supportive of all families living in Bankstown Local Government Area.
The Bankstown CfCFP initiative operates within the suburbs of Bankstown, Punchbowl, Yagoona, Condell Park, Greenacre, Chullora, Mount Lewis, Birrong, Bass Hill, Sefton, Regents Park, Potts Hill, Villawood, Chester Hill, Georges Hall, Landsowne, Milperra, Panania, East Hills, Padstow, Padstow Heights, Revesby, Revesby Heights and Picnic Point.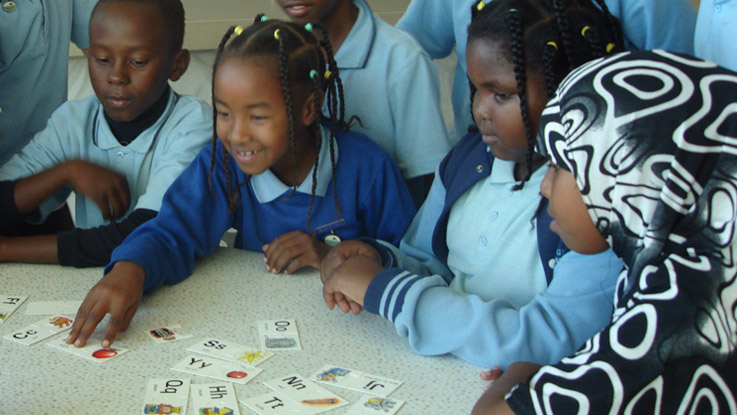 Bankstown – the community of choice where families are supported in raising happy, healthy resilient children with promising futures.
The Community Strategic Plan for Bankstown CfC FP provides the roadmap for the development and implementation of the initiative for the period 2015-2019.
Strategic Priorities:
Bankstown's children will have improved early childhood development and improved outcomes in primary years through better access to quality learning and care.
Bankstown parents, including young parents, will have enhanced knowledge and life skills leading to increased social inclusion, economic participation and stable home environments.
Bankstown families will have increased parenting knowledge, understanding and skills leading to improved family functioning, safety, health and wellbeing.
Enhanced sector capacity, cross sector collaboration and sector coordination leading to increased levels of access and engagement for families, their children and the community.
Read more about our Bankstown programs