School Business Community Partnership Brokers
Learn about Partnership Brokers
Funding for School Business Community Partnership Brokers ended in December 2015. This page has been maintained as an ongoing resource to support information sharing and continued learning on how to effectively improve education outcomes for disadvantaged children and young people.
History
For the past five years The Smith Family has been a facilitating partner in the Australian Government's School Business Community Partnership Broker Program in six regions across Queensland, New South Wales and the Northern Territory. The aim of the program has been to improve education outcomes with a focus on supporting young people to remain engaged with education and make a successful transition beyond school.
The work of the Partnership Broker teams has resulted in some extraordinary partnerships across a wide range of sectors making a difference to the lives of young people in their communities. The work has engaged stakeholders across education and training, business, industry, government at all levels, the community sector, as well as some vital work with parents. More than 700 partnerships were brokered over the course of the program, and more than a forty percent of these are now entirely self-sustaining.
Funding for the Program ended on 31st December 2014 so this web page has been developed as a legacy and as a resource for staff and stakeholders to access so that the work can continue to make a difference for young people.
Watch the following videos at our YouTube to learn more about the Partnership Brokers and the outcomes of their work: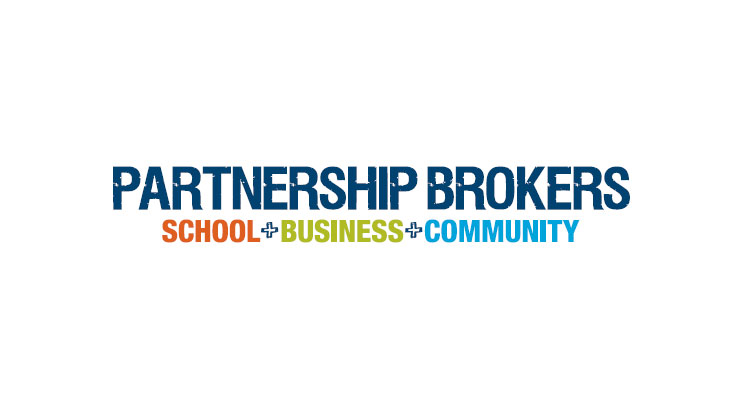 Case Studies
Brisbane North and West, QLD
Brisbane Youth Education and Training Centre (BYETC) Parents and Citizens Association
Environment Careers and Opportunities Expo (ECO Expo)
Exploring Careers in the Health Care Industry
Family Owned Schools Initiative (FOSI)
Health Sciences Industry Tour
Inala Refugee Homework Club
Laboratory and Biological Industry Skills (LABIS)
McDonald's Work Inspiration
Project Moonlight
Sandgate Primary Transitions
Supporting Young People's 'Balance'
Teacher Resources for Graphics
Walk - Environ – Art Initiative
Yamaha Student Grand Prix and Work inspiration.
Brisbane South East and Redlands, QLD
Aspergers and Autism Collboration Table
Brisbane South Junior Secondary School Culinary Challenge Steering Group
Brisbane South Youth Interagency Network
Calamvale Birth to 4 Hub
Career Hunter
Cross Regional Hospitality Teachers and Trainers Industry Network (HTTiN)
Footprint to Your Future
Future Dreams Junior Career Day
Holland Park Reading Bug Egg
Industry Facts & Job Pathways 2012 (CD Resource) video
Lawyers In Schools
Manly West Birth to Prep Forum
Manly West Reading Bug
Microsoft Work Inspiration
North Stradbroke Island Youth Forum
RedlandsYouth Crisis Accommodation and Support Reference Group
Wildstars
World of Work – Holland Park
Worlds of Work
Yamaha Student Technicians Grand Prix
Youth Mental Health Collaboration Table.
Gold Coast, QLD
Gold Coast Careers Network
Benowa State School Science Partnership
Classic Holidays – youth Connections Work Inspiration
Creative Industries – Gold Coast
Engagement Flexible Learning & Social Inclusion – The Annex
Junior Secondary Schools Culinary Challenge
Ormeau Industry Initiative
Palm Beach Youth Music Venture
Stockland Work Inspiration
SWELL – Student Wellbeing and e–Learning Lounge
Write into Art.
Darling Downs, QLD
Bringing Employers and Schools Together – Southern Downs
Bringing Employers and Schools Together – Toowoomba
Careers in Action
Combined Schools Career Exploration Strategy
Dalby State High Creek Bed Program
Dalby Financial Literacy Partnership
DARE Student Mentoring Program
Deadly Diabetes Need for Feed Indigenous Program
Indigenous Toowoomba PaCE
Killarney Early Years Initiative
Killarney State School Youth Resilience Ambassadors Partnership
Millmerran Multicultural Migrant Initiative
Need for Feed Program – Southern Downs
Need for Feed Program – Toowoomba
P–10 Cluster Careers Strategy
Regional Response to Funding Cuts on the Southern Downs
Southern Downs Flexible Learning Hub – Educational and Training Reference Group
Southern Downs Youth Provider Networking Forum
TASCA – Toowoomba Aboriginal Torres Strait Islander Sporting Complex Association
Tradeability Science and Engineering Strategy
Welcome To The World Of Work
Youth Reference Group – Regional QLD.
Illawarra, NSW
ANZ Young Entrepreneurs
City Farm Development Project
Demolition Derby
Equal Playing Field
Learning 4 Life
Schoolthefarm
Shoalhaven Student Pathways Pass
Shoalhaven Teacher Industry Tour
Ulladulla Community partnership.