Katherine Communities for Children Facilitating Partner
The Smith Family has been the Facilitating Partner for the Australian Government's Katherine Region Communities for Children Facilitating Partner (CfCFP) since 2005. We facilitate the delivery of a range of services designed to improve outcomes for children from 0 to 12 years old and their families within the local community. By taking a place-based and 'whole of community' approach, Katherine CfCFP aims to help build a strong community that is inclusive and supportive of all families living in the Katherine region.
The Katherine CfC initiative operates within an area of approximately 326,326.7 km2 of the Northern Territory, encompassing 26 remote communities and five townships between the Queensland and Western Australia borders including Victoria River, Katherine, Elsey and Gulf.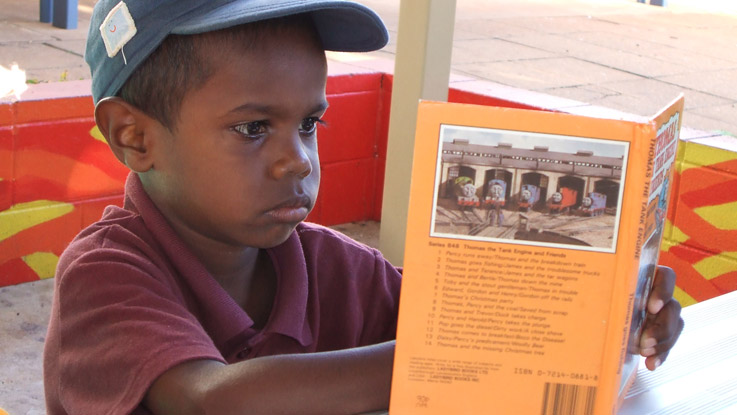 Our Katherine Region families and communities are valued, connected, and empowered, to ensure our children are happy, healthy and safe.
The Community Strategic Plan for Katherine Region CfCFP provides the roadmap for the development and implementation of the initiative for the period 2022-2026.
Strategic Priorities:
Our children are happy and have everything they need to learn and grow.
Our children and their families are ready for and supported through all of life's transitions.
Our families have the knowledge, skills and connectedness to support their children's aspirations.
Our communities are safe, nurturing and inclusive places.
Read more about our Katherine programs.